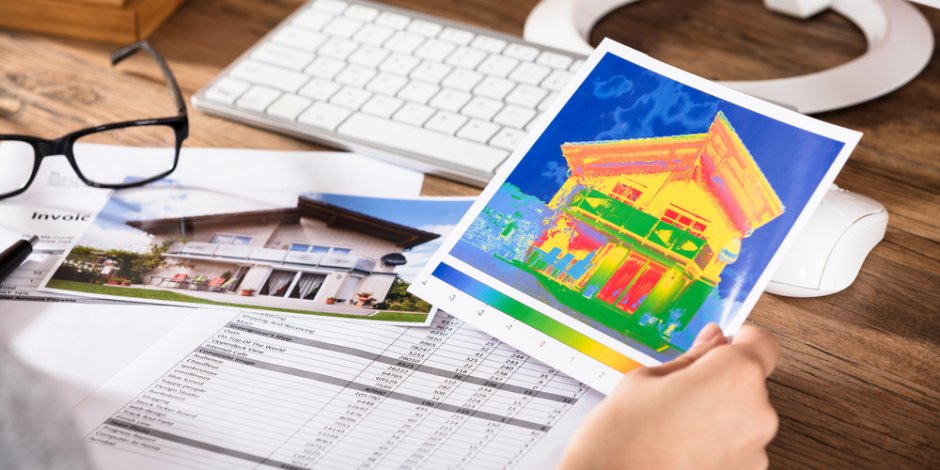 As an energy auditor serving homeowners in Northern Virginia and DC, we get a lot of questions about home energy audits. Whether you're just beginning to learn about the benefits of an energy audit, or if you're preparing to have one of these in-depth assessments done on your home, Home Energy Medics has the answers you're looking for.
Explore our answers to all your energy audit questions below to learn about the benefits of an energy audit, find out how much an energy audit costs, and more.
What is an energy audit?
An energy audit is an in-depth assessment and analysis of your home, with the goal of uncovering issues that waste energy and cause discomfort throughout your home. It involves a number of diagnostic tests to measure efficiency and comfort, including visual inspections, blower door testing, infrared thermal imaging, duct leakage testing, combustion safety testing and more!
What will an energy audit tell me?
An energy audit gives you valuable information about your home's comfort and efficiency and helps you determine which improvements are the most important to make. You might find out, for example, that air leaks have been making your house drafty in the winter, or that poor attic insulation has been causing high energy bills year-round. After uncovering the problem areas, you'll learn how to address them with upgrades like air sealing, insulation, and duct sealing.
How do I know if I need an energy audit?
Your house does not need to have any major or obvious issues in order for you to benefit from scheduling an energy audit. If you have persistent comfort issues in your home, if you're thinking about updating your home's insulation, or if your energy bills seem unusually high, chances are you will benefit from an audit.
At Home Energy Medics, we offer three energy audit options so you can choose exactly the level of attention your house needs. Opt for an Estimate if you're looking to target a specific area. If you want a comprehensive look at your entire home, complete with a full report explaining the science behind recommended solutions, get a Full Audit. If you want recommended solutions for your entire home but do not necessarily need a report explaining the science behind them, choose the Consultation.
How much does an energy audit cost?
You may see a contractor advertising a free energy audit and wonder, "Can't I just go with the free option?" Free energy audits often skimp on the most important tests, so we recommend choosing a paid home assessment with a contractor who has extensive building science knowledge. You get what you pay for!
The cost of an energy audit can vary depending on the size of your home and the type of audit you select. At Home Energy Medics, for example, an Estimate with testing  is $149, a more in-depth Consultation starts at $295, and a comprehensive Full Audit starts at $395. Keep in mind that if you end up completing any retrofit work with us, the cost of any/all of our appointments will be deducted from the retrofit work cost — essentially giving you a $149 - $395 (or more) value for free.
How do I prepare for an energy audit?
Already scheduled an energy audit? Congratulations! You're on the path to achieving a more comfortable and energy efficient home. Preparing for an energy audit is simple. We recommend completing a few steps before your energy auditor arrives:
Close and latch all windows and doors, and leave window treatments raised and open

Cover any ashes in fireplaces with wet newspapers

Clear any attic belongings to allow for attic stair and/or hatch access

Clear any belongings around wall or crawlspace access hatches

Ensure there is clear access to the furnace, boiler, and/or water heater

Prepare copies of your gas and electric bills from the past 12 months
Interested in having our team conduct an evaluation of your home? Call (703) 447-5379 or contact us to learn more about our energy audit options!
Find out how to improve your home's energy efficiency and comfort.
Schedule an energy audit today!