A home energy audit is an essential part of improving your home performance and energy efficiency. Through a series of tests and analyses, our team of building science experts can pinpoint the exact areas in your Northern VA and DC area home where upgrades and retrofits can make the biggest difference in home performance. A comprehensive energy audit can go a long way towards increasing energy savings, and reducing your monthly heating and cooling bills.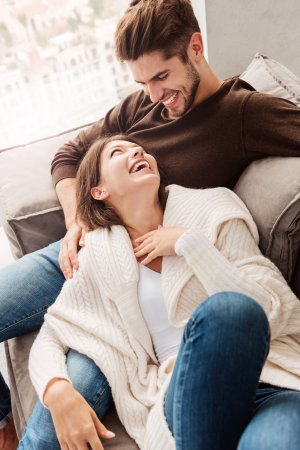 Looking for more comfort, better indoor air quality & lower energy bills?
A Home Energy Medics audit can get you started.
With an Energy Audit from Home Energy Medics, You'll Get
EXTERIOR INSPECTION

We take an in-depth look at the outside of your home, including your roof, exterior HVAC units, and look for areas where water and moisture could be getting inside.

INTERIOR INSPECTION

We then head indoors, where we check the highest and lowest points of your home—like your attic and basement—for things like air leaks, moisture, and quality of insulation.

COMBUSTION SAFETY TESTING

Your energy auditor will test to see if combustion appliances like your furnace, boiler, water heater and kitchen stove are operating properly. Sometimes appliances may be producing high levels of carbon monoxide that is drafting into your house instead of out.

Furnace/Boiler/Water Heater Efficiency Analysis

How efficiently your appliances are running can have a significant effect on home performance, not to mention your energy costs. An energy audit includes a thorough performance test of all of your appliances.

 

 

 

BLOWER DOOR TEST

With this test, a fan is set up in an exterior door, and air is drawn out of the house to determine your home's overall air leakage level, and identify exactly where air leaks are occurring.

INFRARED CAMERA ANALYSIS

An infrared camera can see through walls and ceilings to pinpoint exactly where cold or hot air is entering and exiting your home. Through this test we get a better sense of your home's insulation levels, and can spot where moisture may be creating problem areas in your home's structure.

BASIC DUCT LEAKAGE ASSESSMENT

Significant leaks in your ductwork can mean that you've been paying to create lots of conditioned air that is being lost before it reaches the living areas in your home. (A note that inspecting ductwork can be complicated, and comprehensive testing of your duct system can be performed, for an additional fee, to determine exactly where leakage is occurring and at what level.

AUDIT REPORT

All the results of our testing, including observations and our energy auditors' recommendations for your home, are written up and presented in a final detailed report with pictures.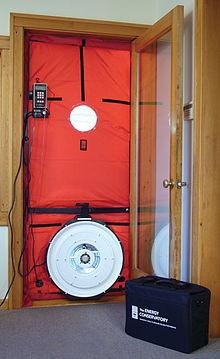 Ready to Save Big on Your Energy Audit?
Don't pay for solutions without first knowing the problem.
Schedule an energy audit from Home Energy Medics.
Understand how your home works.
Our comprehensive home energy audit pinpoints problems.
A full home energy audit should always be the first step before scheduling any upgrades or retrofits.
A full home energy audit should always be the first step before scheduling any upgrades or retrofits. The solution to your heating and cooling problems may seem as simple as new insulation or air sealing, but without an audit, you're just taking a guess and may not see as much of an improvement in home performance (or reduction in energy costs) as you were hoping. A home energy audit from Home Energy Medics gives you peace-of-mind, and best of all, we refund all or part of the cost of an audit when you hire us to do the follow-up work!
HEAR WHAT OUR CUSTOMERS HAVE TO SAY
Scott and the team did soundproofing work on what will be our child's nursery -- we live in a condo and could hear almost everything from the neighbors. The entire team was polite, kind, and most importantly, really effective.