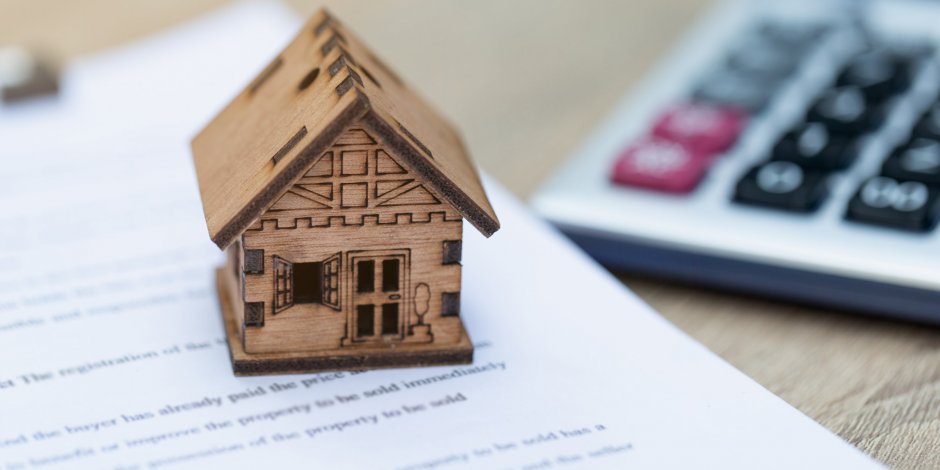 Financing, rebates, and incentives help make energy-efficient upgrades more affordable for local homeowners. Home Energy Medics is a participating contractor with a number of incentive programs and can help you qualify for financing, tax credits, and rebates on home updates that will lower your energy bills and improve indoor health and comfort.
Below is a breakdown of what incentives are currently or soon-to-be available in the areas we serve. For specific information on how much you could save, reach out to Home Energy Medics to learn more about financing, rebates, and incentives for home energy updates on services including:
Washington, DC
Inflation Reduction Act Incentives
25C Tax Credit
The recently-passed Inflation Reduction Act (IRA) includes several new and improved incentives for energy efficiency upgrades, including an increased federal tax credit for work starting in 2023 and beyond. 
Here are the details:
Federal tax credit equal to 30% of energy efficiency home improvement costs 

Qualifying services include insulation and air sealing ($1,200 annual limit), energy audits ($150 limit), windows and doors ($500 annual limit for doors, $600 for windows), HVAC upgrades, and more
Home Energy Medics can provide you with a full invoice and the paperwork you or your accountant will need to receive this deduction when you file your taxes.
As more information about additional IRA incentives becomes available to contractors and homeowners, including forthcoming rebates of up to $4,000 ($8,000 for income-qualified households), we'll update this page!
Maryland
In Maryland, the state's EmPOWER Maryland program makes energy efficiency rebates near you available through your local utility. For our Maryland customers, that includes Pepco and BGE, which both participate in the Home Performance with ENERGY STAR Program that offers:
Rebates up to $7,000 on services including:

Insulation

Air sealing

Duct sealing

ENERGY STAR-rated windows and doors

Rebate amount is based on the estimated energy savings from upgrades

75% off home energy audits (originally $400, now $100*)
*terms and conditions apply
Home Energy Medics has won the Home Performance with ENERGY STAR Contractor of the Year award four times in a row—not only can we help you save, but we provide outstanding service, too!
Financing
Click on the links below to learn more about how to qualify for special financing offers on energy efficiency home upgrades in Maryland, or reach out to our team.
Instant approval

Options available with loan terms from 3 to 15 years

Loan amounts range from $2,500 to $100,000

No penalties for early pay off
Up to $30,000 on home upgrades at 4.99% for 10 years
Others coming soon!
Inflation Reduction Act Incentives
See above! The 30% federal tax credit on energy efficiency home improvements is available for any work done starting in 2023. Aas more information becomes available regarding new IRA rebate programs for the state of Maryland, we'll update this page.
Virginia
Dominion Energy
In Virginia, Home Energy Medics is a pre-qualified contractor with Dominion Energy. Households who are Dominion customers can qualify for incentives on energy efficiency services including:
Home Energy Assessments—Dominion's reduced-cost home assessment is a 30-minute visual walk-through of your home to identify and perform upgrades on your hot water heater (like wrapping it in insulation to conserve heat), lighting (replacing older bulbs with LEDs), faucets (replacing faucet aerators), and more.
Residential Home Retrofit Program—Dominion's retrofit program is a more in-depth look at how energy efficient your home is. It starts with a comprehensive home energy audit (following the full BPI process—no shortcuts!). After your audit is performed, Home Energy Medics will recommend upgrades that your home could benefit from, including insulation, air sealing, bath fans, ventilation, HVAC work, windows, doors, and more.
While the audit itself is full-cost for the customers, rebates are available for the services themselves. Home Energy Medics handles all of the paperwork and receives payment from Dominion after work is completed, then sends customers a check for the rebate amount minus an application administrative fee. Rebate amounts will vary depending on the house and the energy efficiency services rendered. We can provide an approximate rebate dollar amount before any work is started, but only after the full home energy audit is performed (this is how Dominion's program works for all participating contractors).
Inflation Reduction Act Incentives
See above! The 30% federal tax credit on energy efficiency home improvements is available for any work done starting in 2023, and as more information becomes available regarding new IRA rebate programs for the state of Virginia, we'll update this page.
Contact Home Energy Medics and Find Out How Much You Could Save
With more and more energy efficient and home performance incentives becoming available, it can be challenging for the average homeowner to educate themselves on which programs they qualify for, which contractors they need to work with to qualify, what the income qualifications for rebate programs are, and how they can maximize their savings. At Home Energy Medics, our team of building science specialists is well-versed in the latest incentive changes and works with all major local incentive programs, so you can rest easy knowing your home is in good hands!
Save more on energy efficiency upgrades with Home Energy Medics. Contact us today to learn more about available incentives in your area.
Incentives help make home upgrades affordable.
Find out how much you could save.
[contact us button]
Looking for Duct Sealing? Did you know...
There is a substantial amount of energy loss when your HVAC system works overtime to make up for leaks and gaps in your ductwork. In addition to increased energy bills, the unnecessary strain on your system can significantly shorten its lifespan or lead to costly repairs. Air duct leaks can also create indoor air quality issues by allowing dust, allergens, and other pollutants easy access to the air circulating through your home. Having properly sealed ducts keeps these pollutants out of the air you breathe and balances temperatures, leaving your home feeling more comfortable.
HEAR WHAT OUR CUSTOMERS HAVE TO SAY
Scott and the team did soundproofing work on what will be our child's nursery -- we live in a condo and could hear almost everything from the neighbors. The entire team was polite, kind, and most importantly, really effective.