WHAT SETS US APART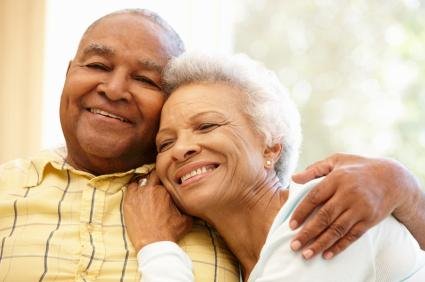 There are many questions you can ask a home performance contractor to get a feel for how they will conduct themselves within your home, what their process looks like and how they plan to ensure top quality work. We like to be upfront and honest about the work we do. As such, below is a list of promises we make to all of our customers. It should give you an idea of the way we like to do work and what we bring to the table on every job. We believe these items set us apart from other contractors on value provided. Please feel free to contact us with any questions.
OUR PROMISE
We respect your home like our own. We protect the home and personal items during improvements and we clean up at the end of each day.
We arrive on time on the day we promised.
We take time to listen to any questions or concerns you have during the process.
We follow up to ensure you are completely satisfied.
You can trust that we will do the job RIGHT! We do detailed quality assurance during the execution of the effort to ensure the job exceeds requirements and your expectations.
We use only high quality materials, products, and equipment to ensure long term satisfaction and problem free operation. For example, we use two part spray foam versus on part gun foam and we use 100% borate cellulose. This ensures better long term comfort and energy savings than cheaper materials.
Our installation team is highly skilled and work is performed to very exacting standards of our own and of the Building Science Institute (BPI), the nation's foremost building science accreditation organization.
All our auditors hold dual certifications and go through continuous learning.
Our installation crew lead is BPI certified too ad holds all the same credentials as our auditors. This ensures your job is completed to the highest standards possible.
Home Energy Medics is a BPI gold star accredited contractor. BPI provides independent, random third party verification that our work is up to the highest standards of quality in accordance with the most up-to-date building science principles.
Home Energy Medics is an elite member of the NOVA Home Performance with Energy Star program managed by the Local Energy Alliance Program (LEAP).
We offer very detailed estimates to ensure all costs are identified up from to the extent possible given accessibility.
We are VA class A licensed, bonded, and insured with a $2M liability policy and workman's comp insurance. We are also an EPA lead safe certified remodeler. All this ensures there is no risk assumed by the homeowner.
BOTTOM LINE
Your comfort, energy efficiency, and safety are our top priorities, and we strive to achieve those with passion, expertise, and integrity.
It's important to understand who you're hiring.
Our team is committed to honest and professional service from start to finish.
Looking for Duct Sealing? Did you know...
There is a substantial amount of energy loss when your HVAC system works overtime to make up for leaks and gaps in your ductwork. In addition to increased energy bills, the unnecessary strain on your system can significantly shorten its lifespan or lead to costly repairs. Air duct leaks can also create indoor air quality issues by allowing dust, allergens, and other pollutants easy access to the air circulating through your home. Having properly sealed ducts keeps these pollutants out of the air you breathe and balances temperatures, leaving your home feeling more comfortable.
HEAR WHAT OUR CUSTOMERS HAVE TO SAY
I knew I had problems with the HVAC in my condo when I had high energy bills and a lot of humidity. Home Energy Medics was recommended by Dominion Energy and had high reviews so I gave them a call. They recommended that I insulate the ducts in my condo.