Scott Donelson - President/Managing Director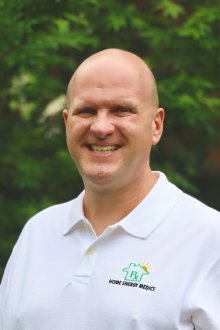 Scott is a veteran scientist and engineer. Since 2009 he has dedicated himself to improving the home environment and energy efficiency of residential customers. Scott earned a bachelor's degree in Aerospace Engineering and a Masters in Engineering Management.
He holds multiple certifications through the Building Performance Institute (BPI) and is a BPI field exam proctor. Helping people improve the quality of life in their homes through greater comfort, energy efficiency, and better indoor air quality is Scott's true passion. In his off time he enjoys traveling, bicycle riding, snow skiing and many other outdoor activities.
Vicki Wells - Office Manager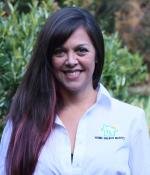 Vicki Wells has an Associate's Degree in Business Administration and over 15 years of experience in the construction field specializing in roofing, siding, windows and doors. She has been on all sides of the construction envelope with experience in Operations, Production and Customer Relations. With her heart in helping the client to achieve comfort and energy reduction, she made the jump to Home Energy Medics.
In Vicki's free time she is the Director of Virginia Commonwealth University's Dance Team, The Gold Rush Dancers. She also instructs dance freelance and offers choreography services to studios, HS and College teams up and down the east coast.
Michael San Antonio - Energy Auditor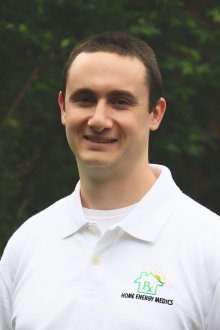 Michael has 8 years of experience as a mechanical engineer with the Department of Defense. He earned a Bachelor of Science Degree in Mechanical Engineering at the University of Virginia in 2009 and a master's degree in Mechanical Engineering at the Georgia Institute of Technology in 2015. He is certified by the Building Performance Institute as both a Building Analyst and Envelope Professional.
Michael's first energy audit was in 2009 as part of his senior thesis project at the University of Virginia. He performed an audit on the university's 14,000 seat basketball arena and concert venue. Michael has been passionate about energy efficiency and indoor air quality ever since and brings that same passion with him to each of his residential energy audits.
Luke Wallis - Energy Auditor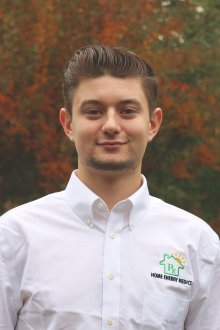 Luke Wallis, moved to Northern Virginia in 2012 from Cheyenne, Wyoming. Prior to his work for Home Energy Medics,  Luke worked as an insulation installer and air sealer for over two years. With that experience, Luke has a terrific knowledge of all the materials and techniques used because he has "been there, done that" in over 200 homes. He is passionate about helping others and extends that passion towards his work.
Luke loves spending time with his family.  He also enjoys the outdoors participating in various activities like frisbee golf, skateboarding and running. He is currently in the process of finishing his college degree through night classes. 
Zack Daniels - Energy Auditor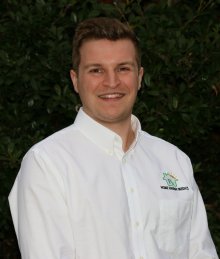 Zack Daniels recently moved from Upstate New York to pursue growing opportunities in the energy auditing industry. Zack studied engineering at Syracuse University and holds a Bachelor of Science degree in Sustainable Energy Management from the SUNY College of Environmental Science and Forestry.
After spending 3 years developing a sustainable transportation startup and working as an energy analyst, Zack entered the energy auditing industry to promote energy efficiency, sustainability, and residential comfort.
In his free time, Zack enjoys the outdoors, playing music, hockey, lacrosse, and is looking to continue his education in environmental engineering.
Chris Edgett - Energy Auditor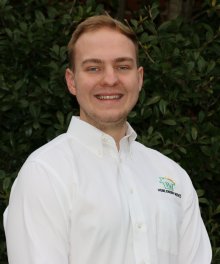 After graduating from Penn State with a B.S. in Mathematics specified in Energy and Geo-Environmental Engineering, Chris knew he wanted to get directly involved with the energy industry and decided to move from Erie, PA to join Home Energy Medics' team as an Energy Auditor. Chris is very passionate about the importance of mitigating the effects of human induced global warming.
Prior to Home Energy Medics, Chris worked in farming, construction, wearable tech, catering, and property management and was the project manager for an electric bike consulting startup. Besides being a film buff, Chris enjoys road cycling, playing billiards, and is a huge Pittsburgh Steelers fan.
Kyle Jones - Energy Auditor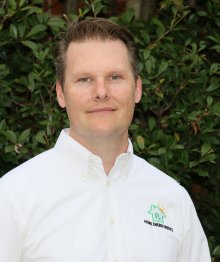 Kyle is a native of California where he graduated from California State University San Bernardino with a B.A. in Psychology. Since then, he has worked in the Solar Industry for more than 10 years performing audits, designing Solar PV systems and in sales. Crediting a passion for educating the customer, Kyle has sold over 300 solar installations nationwide helping his clients save money while decreasing their carbon footprint. Kyle is a Military Spouse and has one child. In his spare time, he's either riding his bike or hiking with his family on the weekends.
Brian McKnight - Energy Auditor
Brian is a graduate of the University of Georgia with a BA in Speech Communications. Originally from Georgia, he came to the northern Virginia area after spending more than a decade in the Carolinas, working in special events. As a homeowner who has dealt with energy leakage issues himself, he is passionate about improving customer comfort and making homes as efficient as possible. In his spare time, Brian enjoys lifting weights, watching college football, and spending time with his wife, two daughters, two dogs, and two cats.
Dave Daly - Technical Advisor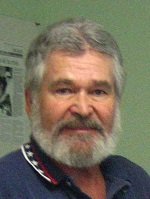 Dave Daly, a native of Chicago, Illinois, is the training consultant for Home Energy Medics, BPI Goldstar Contractor, and the training director for Astracor LLC, an accredited Building Performance Institute Test Center in Alexandria, VA.  Prior to that position he taught vocational construction programs for 25 years at T.C. Williams HS in Alexandria He was also a Skills USA advisor for 25 years and Chairman of the State Skills USA Building Maintenance competition for 10 years.
He holds IDL, BA, EP, trainer and field proctor accreditation from BPI in addition to holding the newly recognized DOE NREL Energy Auditor and Quality Control Inspector accreditations. Astracor also currently holds a Class C HIC/CIC contractor license (#2705144769), is an NCCER (National Center for Construction Education and Research) certified training provider, and bilingually conducts employment certification testing for LIUNA (Laborers International Union of North America), home improvement workshops for Arlington Adult Education, and bilingual contractor certification courses for Virginia DPOR.
DeLaney Wells - Customer Service Representative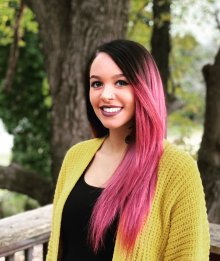 DeLaney Wells comes to Home Energy Medics with a wealth of customer relations experience. Formerly in the automotive industry, she worked with clients face to face on a daily basis for service, insurance claims, and warranties. She enjoys helping people, solving problems, making a difference and working in the home performance sector!

In her free time, DeLaney loves to travel with her family and is also a professionally trained dancer and instructor in the Richmond, VA area.
Want to improve your home comfort?
Our expert team can get you started!
HEAR WHAT OUR CUSTOMERS HAVE TO SAY
Home Energy Medics saw the same thing that I saw in myself, potential. They have given me the opportunity to prove myself in a professional work environment. I was even given the opportunity to acquire a Building Analyst & Envelope Professional certifications through... Read More