At Home Energy Medics, we work to find permanent solutions to home mold issues across the Northern VA, Washington, DC and Maryland areas. While spots of mold and mildew in your home can be cleansed superficially with soap and water, our team is dedicated to long-term mold remediation and eradication.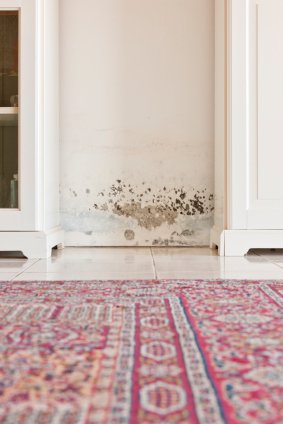 MOLD & MOISTURE
The only long term solution to mold problems is to understand where the mold is coming from and what's contributing to a viable mold habitat so it can be eliminated at the source. Mold, first and foremost, needs water to survive; if you have a mold problem, you likely have a moisture problem.
Moisture issues can usually be eradicated with a combination of ventilation, dehumidification, drainage plain analysis and other building improvements. The best way to start on the road to mold remediation is with an energy audit. A home energy audit with Home Energy Medics will assess potential sources of moisture and determine how best to eliminate them. Using state-of-the-art diagnostic tools, our team will pinpoint the areas that are the root issue of mold growth. Together, we'll come up with a strategy that suits your home's needs and effectively solves moisture issues. Having a mold-free home is key for home health and safety.
ELIMINATING MOLD PROBLEMS
Get in touch with us to learn more about the causes of moisture and mold issues, and schedule your energy audit today!
Fix that musty smell.
Tackle the causes of moisture in your home today!
Looking for Duct Sealing? Did you know...
There is a substantial amount of energy loss when your HVAC system works overtime to make up for leaks and gaps in your ductwork. In addition to increased energy bills, the unnecessary strain on your system can significantly shorten its lifespan or lead to costly repairs. Air duct leaks can also create indoor air quality issues by allowing dust, allergens, and other pollutants easy access to the air circulating through your home. Having properly sealed ducts keeps these pollutants out of the air you breathe and balances temperatures, leaving your home feeling more comfortable.
HEAR WHAT OUR CUSTOMERS HAVE TO SAY
I knew I had problems with the HVAC in my condo when I had high energy bills and a lot of humidity. Home Energy Medics was recommended by Dominion Energy and had high reviews so I gave them a call. They recommended that I insulate the ducts in my condo.