At Home Energy Medics, we work to find permanent solutions to home mold issues across the Northern VA, Washington, DC and Maryland areas. While spots of mold and mildew in your home can be cleansed superficially with soap and water, our team is dedicated to long-term mold remediation and eradication.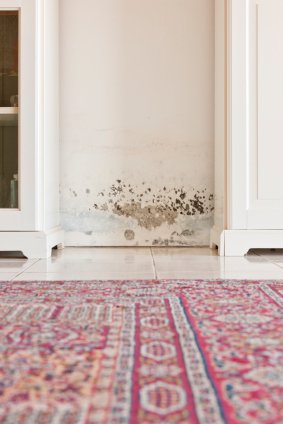 MOLD & MOISTURE
The only long term solution to mold problems is to understand where the mold is coming from and what's contributing to a viable mold habitat so it can be eliminated at the source. Mold, first and foremost, needs water to survive; if you have a mold problem, you likely have a moisture problem.
Moisture issues can usually be eradicated with a combination of ventilation, dehumidification, drainage plain analysis and other building improvements. The best way to start on the road to mold remediation is with an energy audit. A home energy audit with Home Energy Medics will assess potential sources of moisture and determine how best to eliminate them. Using state-of-the-art diagnostic tools, our team will pinpoint the areas that are the root issue of mold growth. Together, we'll come up with a strategy that suits your home's needs and effectively solves moisture issues. Having a mold-free home is key for home health and safety.
ELIMINATING MOLD PROBLEMS
Get in touch with us to learn more about the causes of moisture and mold issues, and schedule your energy audit today!
Fix that musty smell.
Tackle the causes of moisture in your home today!
Looking for Insulation? Did you know...
Just looking for additional insulation in your attic or sealing up air leaks? Did you know that making certain changes to your home can result in unforeseen consequences? That is why we always recommend a full home energy audit by Home Energy Medics prior to implementing any efficiency measures. This will provide a full view of your house, it's systems and what can be done to improve ALL areas of your home. Best of all, we refund all or part of the audit cost when you choose to have us implement the solutions.

HEAR WHAT OUR CUSTOMERS HAVE TO SAY
Scott and the team did soundproofing work on what will be our child's nursery -- we live in a condo and could hear almost everything from the neighbors. The entire team was polite, kind, and most importantly, really effective.