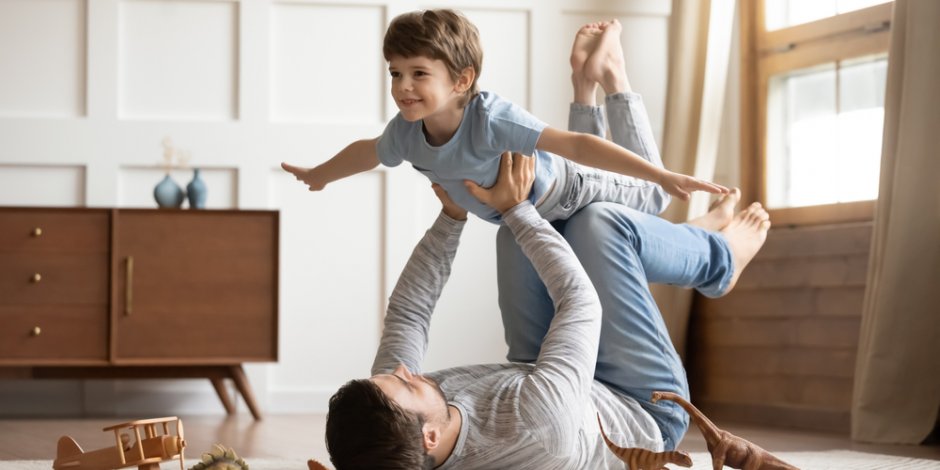 Keeping your family healthy has been more stressful than usual this year, as we have been forced to re-examine the safety of normal, everyday activities in the face of the coronavirus pandemic.
As a result, we're learning more than ever about the potential health risks that surround us. For instance, did you know that indoor allergies, asthma, and other medical conditions can actually be caused or exacerbated by problems in your house? A healthy home can help you feel safe and secure in your Northern Virginia, Metro DC, or Maryland home—here are some of the signs that you're suffering from unhealthy conditions in your house and steps you can take to remedy the problem.
What Are the Signs That Your House is Making You Sick?
Have you been wondering, "What allergies cause itchy eyes?" One of the main reasons people don't often suspect their house is causing their health issues is because so many of the symptoms of poor indoor air quality overlap with health issues like the common cold or allergies, and people assume they picked up a bug or allergen outside of their house and brought it inside with them.
Are you suffering from any of the following?
Itchy eyes, nose or throat

Sneezing or coughing

Headaches, dizziness, or fatigue 

Asthma or allergy-like symptoms
If so, your house could be responsible, by creating or trapping air pollutants and allowing them to circulate into the air you are breathing.
Luckily, there are a number of home improvement services that can decrease common household air pollutants, including mold, VOCs, pollen, pet dander, carbon monoxide, allergens, and more.
How to Deal with Indoor Allergies and Air Pollution in Your House
At Home Energy Medics, we have years of experience helping homeowners in Arlington, Alexandria, DC and Bethesda make their homes healthier and reduce indoor air pollutants. Here are the ways we approach making homes healthier:
A healthy home is one that is not only well ventilated but airtight and properly insulated, which will reduce both the risk of outdoor air pollutants infiltrating your home and the likelihood of harmful mold growth inside your house.
A home energy audit includes CO testing for the combustion appliances in your home, to ensure sure you don't have any dangerous gas leaks.
Spray foam insulation installation acts as a moisture barrier, preventing water from entering your home and causing mold growth. Replacing your wall or attic insulation will also help ensure that your old insulation isn't growing mold or acting as a nesting place for mice, squirrels, birds, bats and insects.
Air sealing addresses all of the tiny cracks and gaps in your home's exterior, reducing the amount of polluted outdoor air that gets inside your house.
Air duct sealing helps keep your heating and cooling systems running efficiently, saving you money. Air duct cleaning and sealing will also help keep dirt, dust, and other air pollutants from getting into the breathing air circulating in your house.
Prevent Indoor Allergies with Healthy Home Services from Home Energy Medics
If you're looking to control indoor dust and dander allergies, give Home Energy Medics a call. As a leading healthy homes contractor and insulation installer near you, we pride ourselves on smart, energy efficient solutions for the issues you're facing in your home. You'll be surprised at how our home retrofit upgrade can not only help create healthier indoor air, but can make your home more affordable to heat and cool, quieter, and more comfortable year round.
From attic insulation removal and replacement to windows and door upgrades and energy efficiency home consultations, our team of home performance experts are ready to help you and your family, so reach out today.
Help make your home a healthier place to live. Contact us today to learn more about improving your indoor air quality.
Stop suffering from indoor allergies and asthma.
Reach out to Home Energy Medics for help!