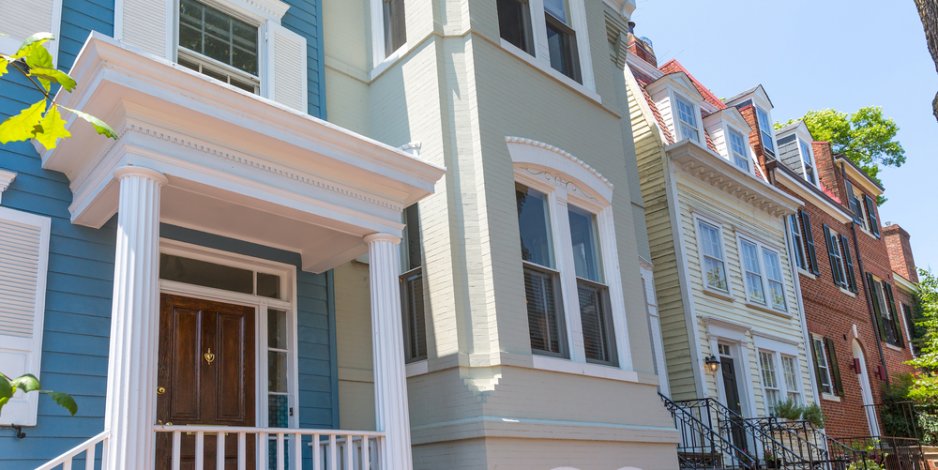 Award-Winning ENERGY STAR Contractors Serving DC Homeowners
Whether you live in the Palisades, Georgetown along the Potomac, or in Chevy Chase, if you're like most DC homeowners, you're looking for ways to stay comfortable, stay healthy, and keep heating and cooling costs low. With over 11 years of home improvement and building science experience, Home Energy Medics offers a variety of services to fit the unique needs of local families and their homes, helping to:
Lower energy bills

Improve indoor comfort

Avoid ice dams

Prevent mold, moisture, and indoor air quality problems

Reduce noise pollution

And more!
As a national home performance award-winning contractor, we pride ourselves not only on our industry knowledge and training but in the exceptional customer service we provide.
Insulation, Air Sealing, Noise Reduction Services, and More
All houses are unique, which means that when you're looking for a qualified home contractor who can help address the issues you're experiencing in your Washington, DC home, you need a company that can provide a wide range of services to make your home more comfortable and energy efficient. At Home Energy Medics, we offer:
Insulation & air sealing
Proper insulation and air sealing is one of the most important upgrades you can make to your home. This home performance work reduces energy waste by slowing the transfer of heat through the building materials in your home, and it also closes up holes and gaps that let air in and out of your house.
We use both cellulose and spray foam insulation for DC homes and install insulation in: 
Attics

Basements

Crawlspaces

Exterior and interior walls

And more!
Noise reduction services
Some insulation contractors near you in DC might say that they offer soundproofing services, but what they really mean is that they simply install insulation which has the added benefit of being a noise dampener. At Home Energy Medics, we're actually soundproofing experts who understand the difference between acoustic and impact noise, and we use specific types of insulation and air sealing to effectively reduce noise pollution and keep DC traffic and other city sounds out of your home.
If noise pollution is a major issue for your Columbia Heights, Berkley, or Woodley Park home, Home Energy Medics is the local company to call!
Duct sealing
When it comes to preventing energy waste and making your home more energy efficient and healthy, insulation and air sealing are often the first services to be recommended. But don't forget about duct sealing! Ductwork hidden behind walls and in other difficult-to-access areas can have gaps or leaks that not only let conditioned air escape but can let air pollutants in, creating health issues for your family. Duct sealing your DC home saves money and creates a healthier indoor environment for your family.
Window & door installation
Energy efficient window and door upgrades can help:
Reduce indoor drafts

Prevent outdoor noise pollution

Lower heating and cooling costs

Give your home a visual makeover
Home Energy Medics offers high-quality window and door installation throughout Washington, DC that can improve energy savings and transform the aesthetics of your home.
Schedule a Home Energy Audit for Your DC Home
Ready to find the right home improvement upgrades for your home? The best place to start before scheduling any work is a DC home energy audit. An energy audit helps uncover the specific weaknesses in your home and find the upgrades that will actually make a difference. Using advanced building science technology like blower doors and infrared cameras, we provide comprehensive testing and give you detailed recommendations for how to address the specific issues you're having in your DC home. Plus, we'll refund part or all of the cost of your audit if you hire our team to do the follow-up work!
Home Energy Medics can help transform the comfort, health, and energy efficiency of your Washington, DC home.
Contact us online
to schedule an energy audit with our team.