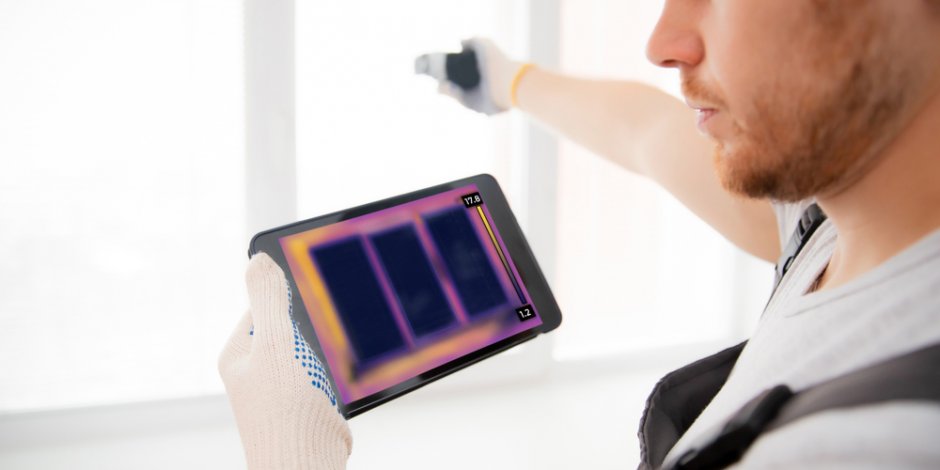 Another cold winter is just over the horizon here in Northern Virginia, Maryland, and the Metro DC area, and many homeowners are thinking back to the middle of last January, remembering how their home struggled to keep them warm, or how their house was comfortable but it cost an arm and a leg to heat.
If you're looking to avoid the same issues this winter, upgrading your home's insulation is a great solution. But before you go spending a bunch of money on upgrades, the best first step is to schedule a home energy audit. Here's why energy audits are so important and how you can use them to save money and get more value out of your home upgrades.
Home Energy Audits Take the Guesswork Out of Insulation Upgrades
Improving your home's comfort and energy efficiency isn't always straightforward—all houses are different, and just because you think your insulation needs to be replaced doesn't mean that you know exactly where the insulation problem is, or that your underlying issue isn't a combination of poor insulation and something else, like air leaks.
Rather than spend all your money on replacing your attic insulation only to find out that your energy bills haven't really changed and you're still dealing with drafty rooms, a home energy audit helps an experienced insulation contractor like Home Energy Medics really get to the bottom of the issues in your home.
With an audit, we'll use advanced technology, as well as our home performance expertise, to find the weak points in your home. This can include an interior and exterior inspection of your house, blower door testing and infrared camera analysis, combustion appliance safety checks, duct leakage assessment, and more! With the results of your audit, you can feel confident that you know what the problem is and what the best solution will be.
Find the Right Insulation Solution for Your Home
At Home Energy Medics, our job doesn't stop at the end of the energy audit—it's only just begun! Using our audit results, we'll sit down and explain what we found in your home and what home upgrades we believe will make the biggest difference in your overall comfort and energy efficiency. Then we'll review your insulation replacement costs so that you have the full picture before work begins.
Insulation may need to be removed and replaced in many different areas of your home, including your attic, your exterior walls, and your basement. We use several types of insulation, depending on the area we're looking to address, including blown in cellulose insulation and spray foam insulation. No matter what parts of your house we're looking to target, insulation and air sealing combined will lead to the best return on the investment you're making in your home.
Talk to the Leading Insulation Contractor Near You, Home Energy Medics
Ready to say goodbye to cold air drafts, ice dams on your roof, and winter heating bills that have you doing double takes? Replacing your home's insulation in time for the winter will not only benefit you through the coldest months of the year, but will keep working year-round, creating lower heating and cooling costs and more consistent comfort levels from room to room in your home.
Reach out to our team today to learn more about the average cost of insulation upgrades for your house this winter, and to learn more about our energy audit process. We offer several different audit options to fit your needs and budget, all of which are great ways to get started on home improvement work.
Make your home insulation upgrade a success with our team of building scientists and whole home experts. Contact us to find a superior energy audit near you.
Looking to upgrade your home's insulation for the winter?
Schedule a home energy audit to get started.