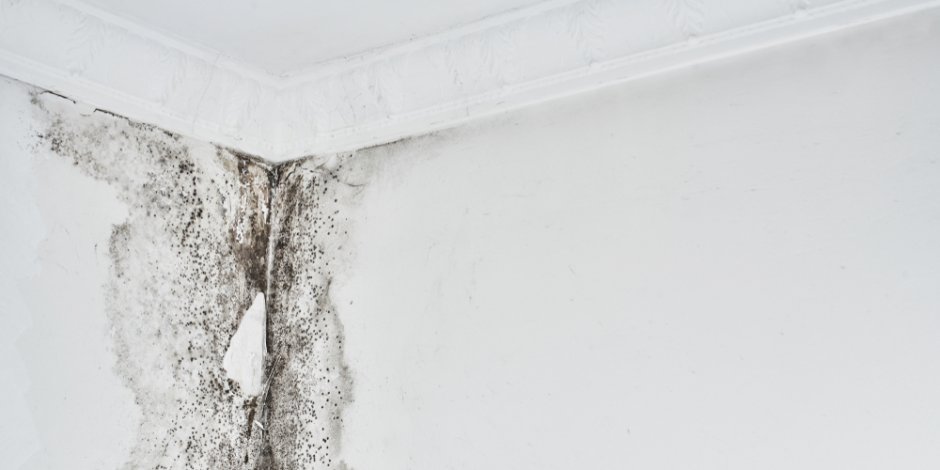 Have you been noticing an off smell in your home lately? Many homeowners in Arlington, Northern Virginia, and the Metro DC area have been spending more time than usual inside their houses this year, which may make them more aware of any unpleasant, funky indoor odors.
If you're wondering what causes musty smells in a home, or are trying to get rid of the musty smell in your home's AC vents, it's likely you're experiencing one of the signs of mold in your house. Here's what causes moisture and mold in a home and how you can do to remedy the issue.
Why Does Mold Grow in a House?
Mold needs a few things to grow: moisture, warm temperatures, and something to eat. Two of those three components can be found in almost any house: the interior of your home is likely warm and comfortable, and mold can feed on a number of common building materials, including sheetrock and construction wood. This means that the real culprit for mold is moisture.
Indoor moisture is likely the result of:
Inadequate ventilation—Are you turning on the bathroom fan when you take a shower or the vent above the stove when you cook food? These everyday activities can make your indoor air humid and wet, creating the perfect conditions for mold growth. Have you noticed sweating glass in your bathroom or kitchen? Those are perfect signs that the air in your home is too humid, and mold growth on your walls can follow.
Poor insulation levels and air leaks in your home—Many homes rely on air sealing and insulation to stop condensation in their houses, as well as to prevent water or outdoor moisture or humidity from entering. Oftentimes the problem is hidden away behind walls, or in your basement or crawlspace, but if the mold growth becomes widespread, you can see signs of mold under floors, in your crawlspace or basement, and more.
How Can You Prevent Indoor Mold Growth
Mold not only creates unpleasant smells, but depending on how bad mold is in your home, it can also create indoor air quality problems and health hazards for your family. Signs of mold sickness of mold allergies include:
Sneezing, runny nose, and red eyes

Asthma attacks

Increased allergic reactions
If there is a small amount of visible mold on your walls, it's easy enough to treat it with a cleaning solution. But you won't be fixing the underlying cause that led to that mold growth in the first place, and it can be difficult for the average homeowner to really check or test for mold in their home.
Luckily, Home Energy Medics has been dealing with mold growth and moisture issues in homes in the Metro DC area for years, and our team will work to find and address the underlying causes so that you can stop mold growth from ever happening. Improving the insulation and air sealing in your home can not only remedy the scenarios leading to mold but can improve your overall indoor comfort levels and lower your heating and cooling costs as well!
Talk to Home Energy Medics and Schedule a Comprehensive Home Energy Audit
Are you ready to address the moisture issues in your home, but aren't sure exactly where the problems are or how to start? Talk to Home Energy Medics about our options for a home energy audit. With an audit, one of our building science experts will conduct a top-to-bottom evaluation of your home, using advanced technology to pinpoint the location of poor insulation and air leaks. We offer four different levels of energy audits, depending on your budget and the specifics of your situation, including a fully virtual audit and consultation with a Home Energy Medics professional.
Worried about air conditioning ducts sweating or trying to fix condensation on your ceiling? Contact us today to learn more about how to get rid of that musty indoor smell by removing moisture and mold issues from your home for good.