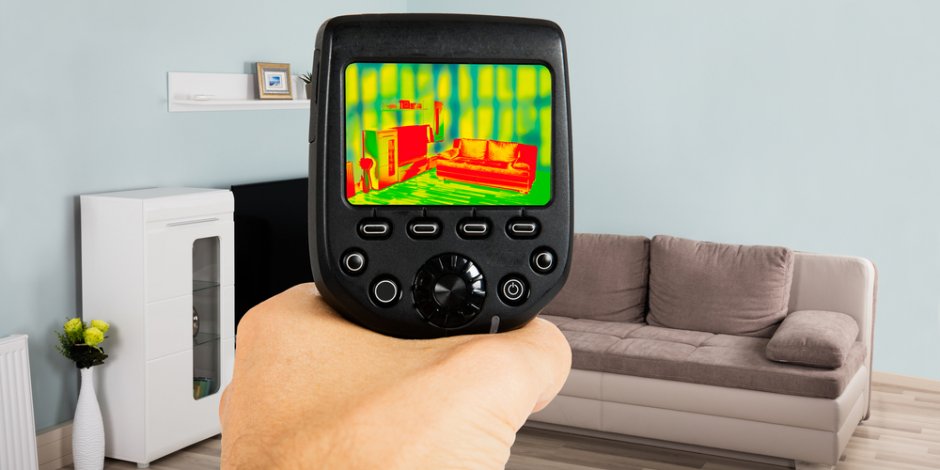 So you're committed to starting the new year off right by improving the energy efficiency of your home and upgrading your home insulation. This is great news! As a leading home performance contractor in Northern Virginia, the Metro DC area, and Maryland, Home Energy Medics knows the value of removing and replacing the insulation for homeowners dealing with high energy bills and declining indoor comfort.
But don't rush to schedule insulation installation with some fly-by-night insulation contractor who only sees dollar signs, sales quotas, and won't stick around long enough to find out if your home performance issues have been solved! Before you get started with any significant energy efficiency upgrade for your home, shouldn't you have confirmation as to what the problem actually is, as well as the upgrades that will actually make a difference?
Why You'll Benefit More with a Home Energy Audit
A home energy audit is a series of tests and inspections designed to determine your home's current energy efficiency. Using a number of cutting edge technologies like infrared thermal cameras and blower doors in your home in DC, an energy audit will reveal where your home insulation is weakest, and how leaky your home is.
Why is this important information for a homeowner to have before embarking on an insulation upgrade project? Well, if you didn't run tests to see exactly where the most heat transfer was occurring between your living space and the outside, you might remove and replace insulation in areas where it wasn't necessary, while skipping other places where work would make a real difference in your comfort and your energy bills.
Don't Forget About Home Air Sealing!
The other component of energy efficiency upgrades that many homeowners overlook, air sealing, is important because insulation is only one half of the picture when it comes to protecting your home. But what does air sealing a house mean, and what does air sealing do for a home?
While insulation prevents heat transfer between the building materials that make up your house, air sealing your attic and other parts of your home will help slow air movement between the inside and outside of your home. These two home improvement upgrades work as a team—in fact, most insulation only works at about 50% capacity without air sealing first!
Air sealing is one of the many benefits of spray foam insulation, making this insulation material particularly effective at improving a home's energy efficiency. As heat transfer and air movement are the two major ways that your indoor comfort and energy efficiency can be affected, it's essential to address air sealing and insulation issues at the same time.
Upgrade Your House with the Experts in Washington DC
If you're looking for home spray foam insulation or loose fill cellulose for attic insulation in Washington, DC, make sure to find a trusted contractor who is committed to using building science to actually solve the issues in your home and conducts energy audits near you! At Home Energy Medics, the cost of an energy audit far outweighs the potential money you might waste on upgrades your home won't actually benefit from.
As a homeowner, you can choose between our three different energy audit or home evaluation options, ranging from an intensive, whole-home audit that takes between 5 and 6 hours and a target evaluation that focuses on one particular area of your home.
Reach out to a professional energy audit company near you to make sure your home improvement projects are done right. Call (703) 447-5379 or

contact us

today to get started.
Upgrade your home the right way.
Before reinsulating, schedule a home energy audit.