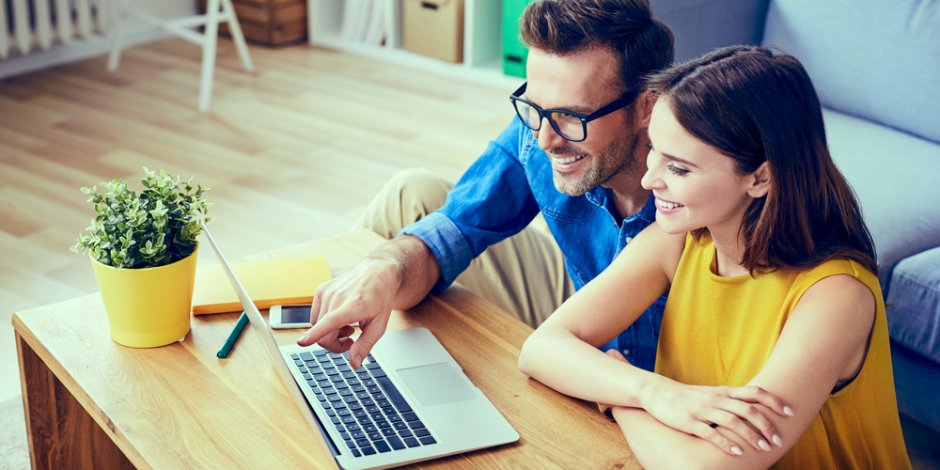 Looking for a new home in the northern VA and Washington DC area can be challenging because there are so many factors to consider: neighborhood, commute distance, square footage and yard. The experts at Home Energy Medics recommend you include home energy efficiency and insulation as important parts of your new home buying equation.
Benefits of Inspecting Home Insulation
Most home buyers take note of energy use in a prospective new home by checking utility bills and fuel usage.  However, a look in the attic to note the presence of insulation is about as far as anyone gets on a home tour. But it's important to note that the state of a home's insulation can affect future homeowners in ways that aren't apparent during your walk throughs. Poor or inadequate insulation can contribute to these home problems:
Poor soundproofing

Drafty interiors

Rooms that are too hot in the summer & too cold in the winter

Poor indoor air quality 

High energy and utility costs
Get an Energy Audit to Identify These Signs of Ineffective Insulation 
While you may be able to spot some indication that insulation is not performing up to par, many signs of ineffective insulation are more difficult to identify with an untrained eye. These red flags could mean costly replacement or upgrades are needed, and only a professional energy audit will provide an accurate reading of exactly what work should be done to resolve them.
A trained and certified auditor with expertise in the areas of insulation performance and energy efficiency will correctly and confidently diagnose any issues with a home's insulation that could be contributing to poor performance, such as:
Fiberglass batts that are not attached properly 

Uneven or compacted Cellulose insulation 

Gaps where insulation is missing

Signs that water has damaged the insulation, such as a musty or moldy smell, or dark areas.

Signs that rodents or insects have nested in the insulation
If any of these are present, they may be warning signs that the home is in need of insulation and air sealing to ensure peak performance, energy efficiency and general health. 
But what kind of insulation should you use? How much insulation is needed? Where and when should new or upgraded insulation be installed? What other potential work should be done first to ensure long term efficacy and performance of your new insulation? These questions and more must be answered before you start an insulation project in your new home in order to accurately assess everything from costs to how long it will take to complete the project. When in doubt, you can count on an insulation evaluation from the experts at Home Energy Medics to diagnose specific issues.
What About Energy Efficiency in a New Home Purchase?
Houses are constructed of various systems that work together to maintain comfort and energy efficiency. Insulation is one visible component of a home's efficiency. When considering purchasing a new home, testing for energy efficiency is like knowing your car's gas mileage. And when it comes to houses, the pros at Home Energy Medics can assess a home's efficiency and recommend ways to improve the "miles per gallon," saving you money and elevating the health and sustainability of your new house.
Start with a Home Energy Audit - Not an Insulation Quote!
You've found your dream home in northern Virginia or the DC metro area, and it's time for inspections and price negotiations. Including a home energy audit in the process before you buy can make a big difference. A home energy audit by Home Energy Medics puts the power of science in your hands so that your home purchase is well informed. And if you are going to buy your dream house no matter the state of the home…..get an Energy Audit immediately following your purchase!  You will be so glad you did to ensure your home projects are done in the right order and correctly.
More importantly, a home energy audit from trained and certified experts, like the team at Home Energy Medics, will arm you with accurate information so you can make informed decisions about the right improvements to make to your potential new house - for example, to the home's insulation. Understanding the root cause of ineffective insulation before you invest in new or upgraded insulation is the best way to ensure you're getting the right solution for your home and your wallet.  
Home Buyers & Sellers Benefit from Home Energy Audits
The industry standard for home evaluation is Home Performance with ENERGY STAR (HPwES).The efficiency pros at Home Energy Medics are certified Home Performance with ENERGY STAR contractors. They're extensively trained in building science to help home buyers and sellers understand how all the systems in a home perform. For sellers, a home audit report demonstrates the efficiency of the home helping to highlight the value and offering a key selling point. For buyers, a home energy audit details where improvements should be made, so you can anticipate possible future costs and protect yourself and your investment during the home buying process.
Select an award-winning home performance contractor who cares about your comfort, and your wallet!
At Home Energy Medics, our dedication to improving energy efficiency in Northern Virginia and Washington DC earned us the title of Home Performance ENERGY STAR Contractor of the Year. This recognition for outstanding efforts to improve energy efficiency using building science provides an extra level of assurance to home buyers new to the area. 
That's why at Home Energy Medics, we always start every new home project with a thorough energy audit and detailed report – so our clients know that our recommended insulation solutions and estimates are based on hard facts and backed by science. We will not leave your comfort or budget up to guess work! When we recommend new or upgraded insulation to improve energy efficiency, comfort and safety of your home - we do it with confidence that comes from years of experience and award winning service. Our customer oriented approach to energy efficiency will help home buyers make informed decisions on this major investment.
To learn more about best practices for sellers, as well as the most important things you should consider when preparing your home for the market, check out this Redfin.com blog we recently participated in:"The Most Common Repairs You Need to Make Before Selling".
Include energy efficiency in you home buying research
Learn how comfortable and efficient your dream home can be!