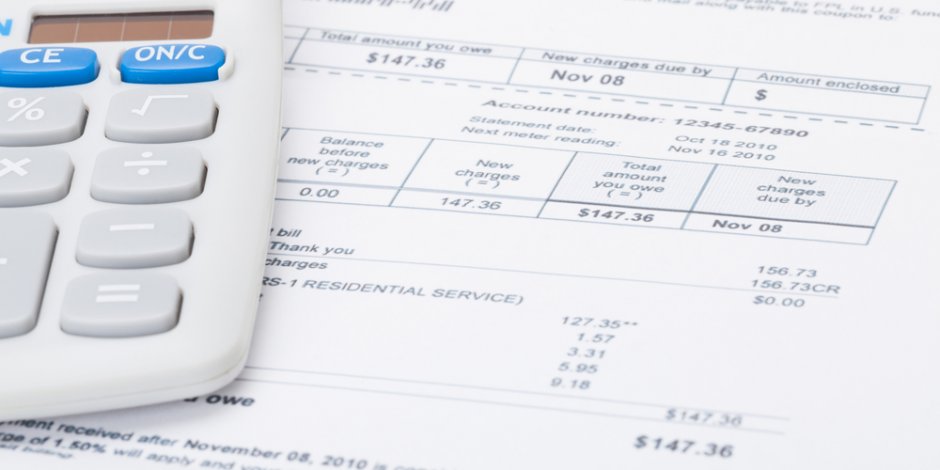 Every winter, homeowners in the Northern Virginia and Metro DC area are caught off guard by unexpected high energy bills. Energy usage in a home isn't something most people think about… until they get the amount due from their utility company. Where is all that money going? Wouldn't it be nice to know if there were areas where you could improve energy efficiency and home savings without having to sacrifice comfort?
Today we'll run down a list of things you can do this fall and winter to increase energy savings without decreasing your comfort.
6 Small Ways To Be More Energy Efficient
Let's start with the smaller things you can do. These are tips might not result in significant cost savings on their own, but combined can definitely shave money off your energy bills.
Turn down your water heater to 120°F—According to Energy Saver, "for every 10ºF reduction in temperature, you can save from 3%–5% on your water heating costs."

Check your HVAC filters—Dirty HVAC filters can lower your indoor air quality and drastically reduce the efficiency of your heating and cooling systems, wasting energy (and money).

Take advantage of sunny days—Open your blinds and curtains in the morning on sunny days to naturally (and inexpensively) warm your home, then close them up at night.

Adjust the thermostat—Turn down the thermostat when you're not at home or at night when you're sleeping. Upgrade to a programmable thermostat for added convenience.

Upgrade to LED lighting—Did you know LED lighting uses 75% less energy and lasts 35–50x longer than incandescent bulbs? And don't forget to pick LED holiday lighting as well.

Reverse your ceiling fans—Most ceiling fans have a reverse setting meant for colder months. Turn on your fan in the winter and push warm air down from the ceiling and towards you.
5 Big Ways to Save Energy and Lower Your Heating Bill
Schedule Heating Maintenance
One of the easiest ways to save money and avoid heating and cooling repair is regular HVAC maintenance. Heating systems are put through the wringer every winter, and operating in peak efficiency requires regular tune-ups. Preventative maintenance is often far less expensive than waiting until your heating system breaks down, and saves you the money and hassle of emergency furnace repair calls.
Schedule an Energy Audit
One of the smartest things homeowners can do before investing in any significant home retrofitting or upgrades is a home energy audit. Energy audits include air quality testing, blower door testing, infrared thermal imaging, and more. An energy auditor can uncover your home's specific deficiencies and identify exactly where improvements like insulation and air sealing will lead to higher comfort and lower energy costs.
Get Your Ductwork Checked
The average home's ductwork loses 25–40 percent of the heating or cooling energy from your central heating or cooling unit through leaks and inadequate duct sealing, according to the Department of Energy. Duct repair upgrades, including ductwork insulation, can make a significant difference in how efficiently your HVAC system performs.
Many homes in the United States are under insulated, particularly older houses. This will lead to massive energy loss and higher heating costs. Weatherization of your home, like attic insulation and sealed air leaks, creates a strong thermal boundary and makes better use of your heating.
Different parts of your home require different types of home insulation, like:
Cellulose blown-in insulation

Spray foam insulation

Fiberglass batt insulation
Improve or Replace Windows with Air Leaks
If you have drafts in your home during the winter, a good thing to consider is home window replacement. Old wood windows and windows without tight air sealing can be responsible for lots of energy waste. Energy efficient vinyl windows, like ones where the frames are filled with foam window insulation, reduce energy usage and can make a big difference in home comfort.
Lower Your Energy Bill with Home Energy Medics
Questions about blown-in insulation cost for your Washington DC or Arlington VA home? Wondering if you need duct insulation? Home Energy Medics handle a variety of home performance services that will leave your home more comfortable year-round and with lower energy bills. From home insulation and air sealing inspection to home upgrade project consultations, our team of building science experts has a cost-saving solution for your home.
Looking for more ways to save on your utility bills this winter? Call (703) 447-5379 or contact us today to schedule a home energy audit.
Are your winter energy bills too high?
Call Home Energy Medics to start saving now.