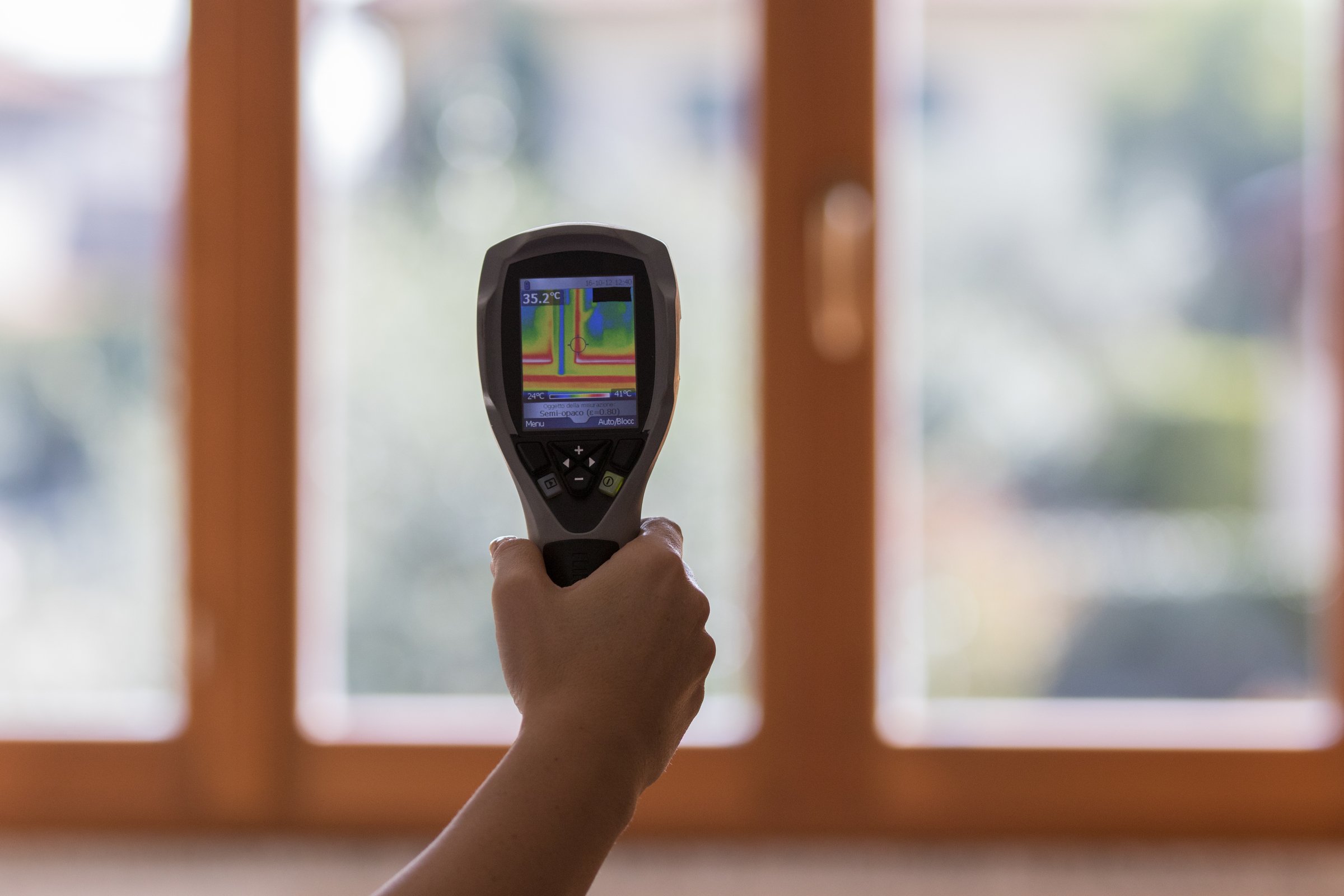 Have you been thinking about improving the energy efficiency of your Arlington or Washington, DC area home? How do you plan to go about it? Do you think you have a pretty good idea what the most effective solutions would be?
Wait! Before you begin making improvements for a more comfortable home and lower utility bills, imagine this scenario: Your car is making a noise. It's not scary, but it's really annoying, and you want it to stop. Do you begin replacing car bits, hoping, as you pay each bill for parts and labor, that the noise has stopped? Probably not. It's more likely you'd start with a visit to your trusted mechanic. The guilty part will be pinpointed and replaced in one visit, and you'll go happily (and quietly) on your way.
Now, back to your home. Are you considering replacement doors and windows? Upgrading your furnace or entire HVAC system? Maybe you'll insulate your basement. Hold on! What if none of these things gets to the root of the matter? You'll have spent thousands of dollars and you may very well still have the energy issues you began with. So, what should you do?
A home energy audit is the single most important step on your journey toward a more energy-efficient, comfortable home and lower utility bills. The audit covers your whole house, identifies areas for improvement, and lets you know which changes will give you the most significant return on your investment. This allows you to prioritize and budget projects so you see the most impactful results.
Anatomy of an Energy Audit (What happens?)
A home energy audit from Home Energy Medics includes a thorough examination of your entire house, from roof to basement or crawl space (if you have one). We combine our years of expertise with state-of-the-art techniques to find where your home's inefficiencies lie and to recommend the best way to make improvements.
Exterior and Interior Inspections
We check your home inside and out, looking at everything from grading, flashing and outdoor vents to indoor walls, fans, windows, fireplaces and ducts to identify energy-wasting culprits.
Safety Test Furnace, Boiler, Water Heater and Kitchen Stove
This important step ensures your combustion appliances are operating correctly, including exhausting and drafting to the outside rather than leaking carbon monoxide into your home. We also test the efficiency of your HVAC system.
Blower Door Test and Infrared Camera Analysis
The blower door is a fan set up in an exterior doorway to draw air out of the house to determine if the air leakage level is considered normal. Infrared technology then allows us to evaluate insulation levels in walls and ceilings to determine where cold or hot air and moisture are entering the home. Together, these services help us target areas for insulation and air sealing.
Our basic assessment will tell us if this is an area that warrants further investigation. If it does, we can take steps to pinpoint the exact source of the problem.
The part you've been waiting for, the energy audit report, will list all of our findings, including detailed observations and recommendations along with pictures so you understand fully what's going on and what can be done to solve any problem.
Your Second Step: Making Improvements
Once you've received your audit report, our team can help you plan and implement the recommended improvements.  You'll know exactly where your home is leaking energy and just what you can do to stop it. By taking the right first step, you'll be one your way more quickly and affordably to a cozier home and lower utility bills.
Take your first step toward a more energy-efficient home. Contact us or call (703) 447-5379 to schedule your home energy audit today.