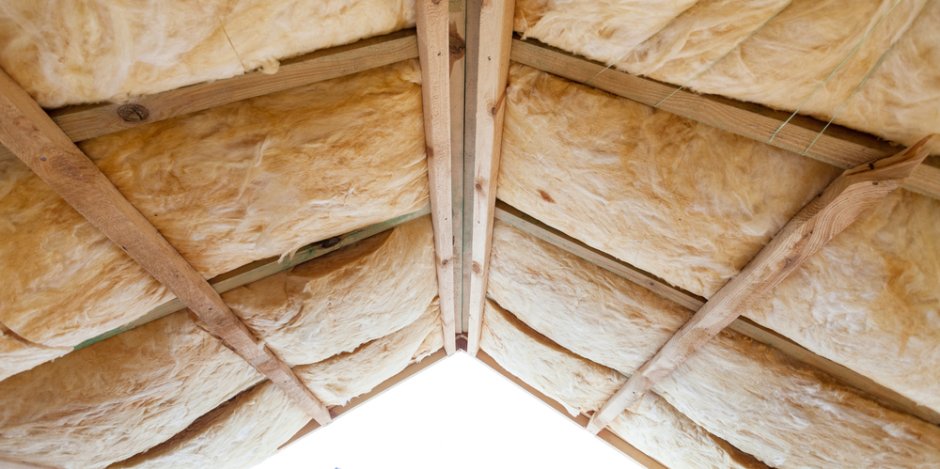 Summer heat and humidity are quickly returning to Northern Virginia and DC, and that has many homeowners dreading summer comfort issues like hot bedrooms and constantly running AC equipment.
Fortunately, updating your insulation & air sealing prior to  is one of the most effective ways to keep unwanted heat and humidity out of your home. But do you know which areas are the most important to reinsulate & seal, especially when it comes to keeping your home cool in the summer?
How Insulation Keeps Your Home Cool in the Summer
Before we dive into which insulation upgrades you should be prioritizing, it's important to understand how insulation works in the first place to keep your home cool in the summer. When it's hot out, insulation keeps unwanted heat from seeping indoors. Certain types of insulation like spray foam also keep valuable cool air from escaping your living spaces by sealing up any existing air leaks. When your home is air sealed and  is well insulated, you can expect naturally lower and more consistent indoor temperatures — which in turn means less need to run AC equipment.
It should also be noted that insulation offers the reverse benefits in the winter, by keeping valuable heat in and preventing heated air from escaping. So, insulation with air sealing  is a home upgrade that truly offers year-round benefits.
The Most Important Areas to Insulate
Bringing your home insulation up to proper levels and air sealing as needed can help you save 10% to 20% on annual cooling and heating costs. Now that it's almost summer, we recommend targeting the following areas:
Attic
Ever notice how those upstairs bedrooms get much hotter than the rest of the house in the summer? This is usually caused by an under-insulated attic and small holes (around plumbing vents, electrical lines, etc) which allow hot air into your home and accumulates heat in the attic which eventually radiates down through the ceiling into your living spaces. Therefore, sealing the holes and optimizing your attic insulation should be your top priority. We normally recommend having blown in cellulose insulation installed by a professional for this important area. We do have other options as well (like foam), and we ensure the right material is used for the optimal solution in YOUR home!  
Exterior Walls
The roof and attic aren't the only areas of the house where outside heat tends to seep in. The sun hits your exterior walls as well, and if these walls are under-insulated, unwanted heat is going to filter in through the material that makes up those walls. Blown in cellulose insulation is often a great choice for exterior walls, as it can be installed with minimal disturbance to finished areas. Exterior wall insulation also offers the added benefit of noise reduction.
Basement or Crawlspace
The basement or crawlspace may be the coolest area of the home in the summer, but it can also be the wettest. In the summer, excess basement and crawlspace moisture caused by high humidity can lead to issues like mold growth and musty odors. Addressing  moisture issues in the basement or crawlspace typically involves a more comprehensive approach including mold remediation, drainage, and dehumidification; but installing waterproof insulation to keep the moisture out and prevent other problems is often a part of that approach.
Let Home Energy Medics Assess Your Home Insulation
Not sure where to start with your pre-summer insulation upgrade? Home Energy Medics offers in-depth home energy audits to help you determine exactly which upgrades your home needs. Before summer heat and humidity are in full swing here in Northern VA and DC, get in touch with the Home Energy Medics team!
Prepare for summer by finding out exactly where new home insulation is needed. Call (703) 447-5379 or contact us to get started by scheduling a home energy audit!
Where does your home need an insulation upgrade?
Find out by scheduling an energy audit!