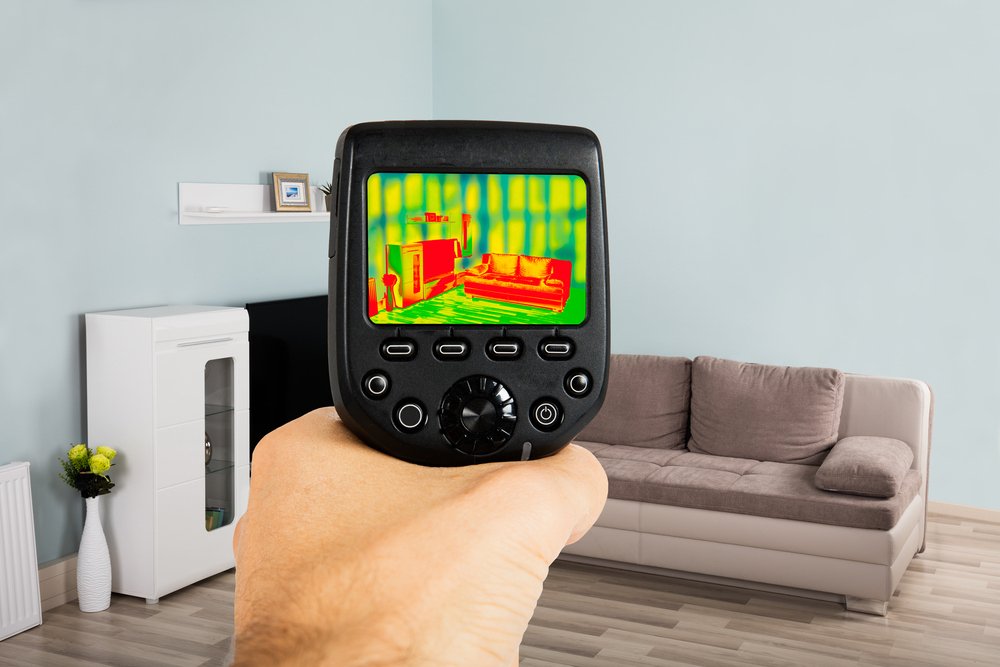 Looking for a trusted professional who can conduct a comprehensive energy audit on your home? Whether you live in Washington, DC or Northern Virginia, Home Energy Medics is your local energy audit expert. Our certified technicians come with years of experience and take an in-depth approach with every audit they complete. Here's what makes us different from our competitors:
Our Process
At Home Energy Medics, we take an in-depth approach to give you a comprehensive view of your home and point you to solutions which will increase comfort, health, and energy savings. While energy audits from other companies may involve only a visual assessment or surface-level diagnostics, our audits use in-depth testing to cover every inch of your home. Our full audit includes exterior and interior visual inspections, furnace/boiler and water heater efficiency analysis, combustion safety testing, blower door testing, infrared camera analysis, and a duct leakage assessment. It doesn't end there, either. After your auditor spends five to six hours on-site, they will generate a report that includes details about your home and recommended fixes listed in order of effectiveness. You'll also receive a retrofit work proposal which shows you the estimated cost of each recommended fix. When you hire the experts at Home Energy Medics to complete your energy audit, you can rest assured that you are getting the full picture — along with recommendations that will deliver real, tangible results.
Our Expertise
Our expertise also sets us apart from our competitors. As certified Building Performance Institute (BPI) Building Analysts and envelope professionals, our energy audits conform to the highest industry standards. We employ a staff of building science experts and engineers who hold the top certifications the industry has to offer. We are also affiliated with a number of energy efficiency organizations, including Efficiency First, LEAP, Pearl, DC Sustainable Energy Utility, and Home Performance with Energy Star.
Trust the Home Energy Medics Experts
If you truly want to make your house more comfortable, healthy, and efficient, it's important to partner with a home performance expert who can diagnose your home and design a custom solution based on your unique needs. Starting at $395, you'll get real answers to the questions you've always had about your home, along with a custom list of recommended upgrades that are proven to make a difference. Plus, if you complete any of the recommended work in your retrofit work proposal, we'll deduct the cost of the full audit from the cost of the retrofit work. It's that simple!
Experience the Home Energy Medics difference today. Call (703) 447-5379 or

contact us

to schedule your energy audit!