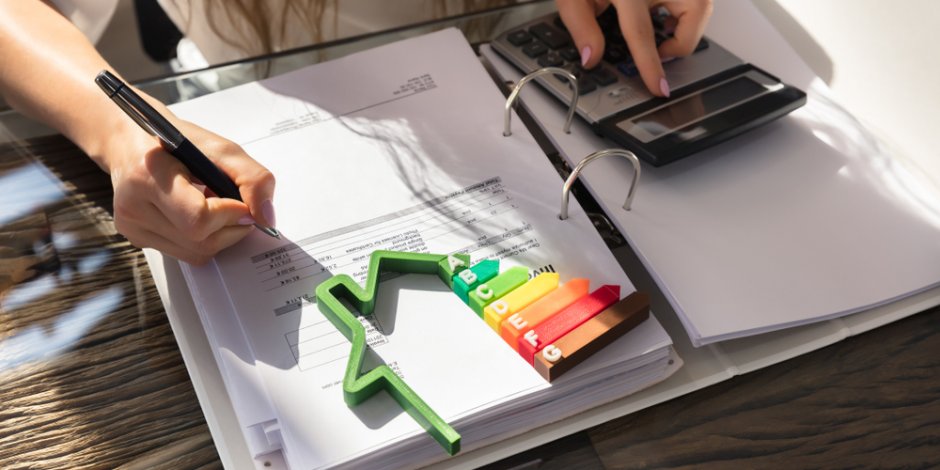 Homeowners dealing with home comfort issues and high energy bills often don't know where their problems lie. How could you, after all, when most of your home's "guts" are hidden under drywall or tucked away in dirty crawlspaces and dusty attics?
Do you suffer from any of the following issues?
High heating and cooling costs

Inconsistent temperatures throughout your home

Drafty rooms

Headaches, sneezing or coughing, and allergy-like symptoms when inside your home
You may be surprised to learn that all of those problems can be symptoms of poor home performance. But how can you find the exact root of the issue? That's why expert home performance contractors stress the importance of conducting a home energy audit before starting any home upgrade projects.
But what are home energy audits, and how do the results of a home energy audit turn into solutions that will benefit me and my home?
What is a Home Energy Audit?
A home energy audit consists of inspections and testing using advanced equipment designed to detect poor home performance and the issues with your house you need to address. So what are some of the things that the team at Home Energy Medics looks for during an audit?
Heat Loss & Gain
Regardless of how well your home's heating and cooling system is working, your home isn't going to be as comfortable as you'd like if it allows too much heat to transfer between the thermal boundaries of your house. During a home energy audit, we use thermal camera imaging to identify the areas of your home where the most heat loss or gain is occurring.
Air Leaks
Tiny cracks and gaps in your home may not be noticeable to the human eye, but combined they can contribute to significant air movement in and out of your home. And when there's a lot of air coming in and going out of your house during the extreme weather months of the year, your comfort levels will suffer as a result.
A blower door test evaluates the airtightness of your home, and can tell us just how serious air leakage is in your house.
Indoor Air Quality Issues
Are you confident that your furnace or water heater isn't leaking carbon monoxide into your home? Do you know whether there's mold growing down in your crawlspace? There are many different inspections that are difficult for the average homeowner to conduct themselves that can be obvious evidence to a home performance professional that there's an issue with your home possibly affecting the health of the people living in it.
What Comes Next After a Home Energy Audit?
After the inspections and testing we've mentioned above (plus others we didn't mention—a home energy audit is a thorough procedure!) are completed, your certified home energy auditor will present you with a report of their findings. But the raw audit report numbers likely won't be of much use to you if you don't understand it. What does my ACH (air changes per hour) number have to do with how high my utility bills were last month?
That's what makes Home Energy Medics the home performance experts you can trust: we don't just send you a bunch of data without any explanation. We'll walk you through all of the results of your audit, and make sure you understand:
How the audit results have identified the source of your original home issues

What home performance upgrades we recommend to solve your issues, and why
For example, if you call our team frustrated that your upstairs is much hotter than your first floor during the summer, our energy audit might identify that your attic insulation is old, aging, or just insufficient for your home. Our auditor will sit down and explain why replacing your attic insulation will create more consistent temperatures throughout your entire home, and will have the added benefits of lowering your heating and cooling bills and providing better soundproofing for your house.
Home performance solutions for common homeowner issues include:
Air sealing your house

Replacing your insulation
Address Your Home Issues the Right Way with Home Energy Medics
At Home Energy Medics, we don't cut corners to make a quick buck. Our home energy audit checklist is designed to get to the bottom of your home issue, whether you're looking to fix sweating ducts or stop condensation on your ceiling in the summer.
As a Home Performance with ENERGY STAR 2019 Contractor of the Year winner (awarded by the DOE and EPA), our team has whole home solutions for you. Call an expert home energy audit company near you today—the home performance professionals at Home Energy Medics.
Find the real causes of the issues in your home. Call (703) 447-5379 or contact us now for energy audit cost and scheduling information.
High energy bills? Drafty rooms in your house?
Schedule a home energy audit and find out what's going on!