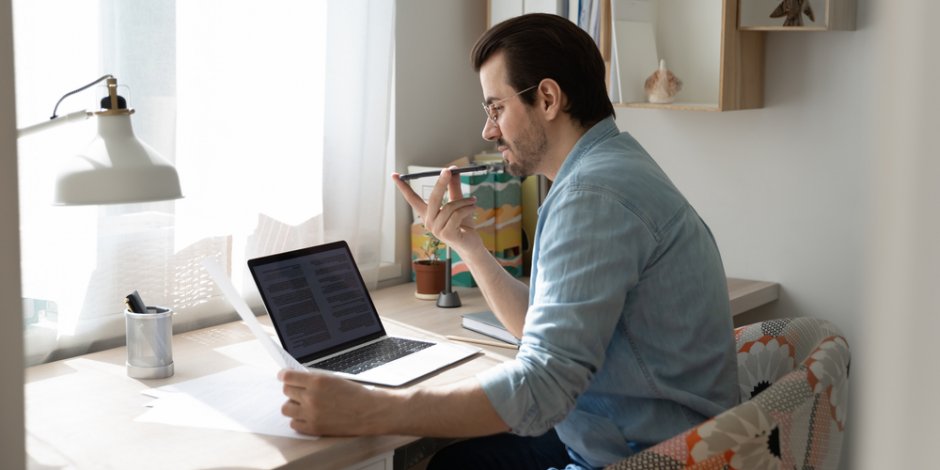 Is your work situation drastically different this year than the year before? Many homeowners have seen very little, if any, of their offices in 2020, as most office jobs have moved to remote positions for the foreseeable future. Depending on your situation, this can be both a blessing and a curse. Sure, you don't have to worry about that long commute, and maybe you've gotten away with working in sweatpants all day (don't worry, we won't say anything). But for many people, the distractions outside and sometimes even inside their homes can make getting work done difficult.
At Home Energy Medics, we can help you make your house not only more comfortable, but reduce noise levels with home performance upgrades like insulation and air sealing so that you can be more productive and able to focus—here's how.
Soundproofing a Room with Insulation and Air Sealing
Most homeowners understand how insulation and air sealing affect a home's energy savings and comfort levels: the more protected a home is from the outdoors, the less it will cost to heat and cool, and the easier it will be to stay comfortable inside.
But what many are not aware of is that air and insulation can soundproof your home as well, and when you upgrade your home with proper levels of protection, you can significantly reduce noise pollution.
If you're looking to upgrade the insulation in your walls, floors, or ceilings, you'll want to work with a soundproofing company like Home Energy Medics that understands how complex effectively installing soundproofing insulation can be. For example, are you suffering from impact noise (kids running up and down the hall on the floor above your office) or acoustic noise (being able to hear the TV on from the other room)? The insulation solutions to these two problems could be different!
At Home Energy Medics, we understand that the best insulation for noise reduction in your home depends on YOUR home, the solutions can vary, and we'll help you find a customized solution. Regardless of which noise reduction solution we offer you, we'll work hard to make your home a quieter place, and a more ideal area for you to get your work done.
Finding the Best Places to Soundproof in Your Home
All homes are built differently, and can have different ways of letting noise pollution get to you. At Home Energy Medics, we have experience with homes throughout Northern Virginia, the Metro DC area, and Maryland, and can find the right insulation type and location to help you with your noise problem, including:
Soundproof wall insulation

Soundproof ceiling insulation

Soundproof floor insulation

Exterior and interior soundproofing insulation
Get Peace of Mind with Home Energy Medics
Does insulation help soundproof your home? If you pick the right insulation contractor it does! Home Energy Medics has won the national ENERGY STAR Home Contractor of the Year award back-to-back in 2019 and 2020 for superior building performance knowledge and the high quality home retrofit work we carry out each and every day in our community, so you can feel confident that we can find a solution for you and your family.
Start benefiting sooner rather than later from the energy savings, improved comfort, and peace and quiet of upgrading your home insulation. Reach out to our team today to start a conversation, and learn more about the best ceiling insulation for soundproofing your home, or how insulating the basement ceiling for noise reduction can make working from home just a little easier this year.
Is it too noisy to get any work done at your home? Call (703) 447-5379 or contact us to find the right insulation solution today.
Having trouble focusing on work with so much noise in your house?
Upgrade your home with noise reduction floor insulation.