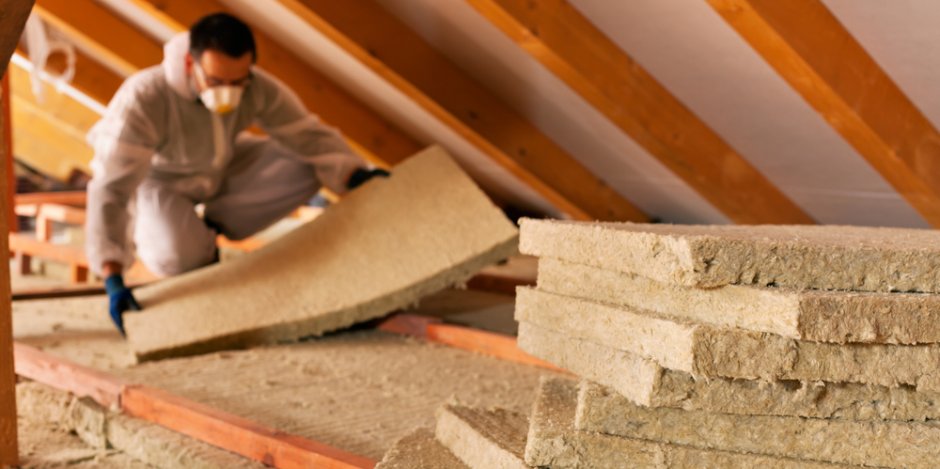 Are you busy thinking ahead and getting your home ready for another Metro DC winter? Cleaning the gutters and tidying up the lawn? Getting your lawn mower and trimmer ready for storage? Crossing your fingers that your heating bills won't keep increasing?
Of all the things that you can do this fall to ensure a comfortable (and affordable) winter season, upgrading old, improperly installed, or insufficient attic insulation should be near the top of your list! Here's why, and how you can benefit for years to come from this important fall home improvement work.
The Benefits of Air Sealing Your Attic and Upgrading Your Insulation
In the winter especially, your home falls victim to what's known as "the stack effect". Differences in air pressure from the inside to the outside your home cause warm indoor air and heat to rise up through your home and push their way out through air leaks and poorly insulated areas in the very top of your home, the attic. Meanwhile cold outdoor air and temperatures enter through your basement.
Air sealing and upgrading your attic insulation with cellulose or spray foam insulation in your Washington, DC house helps slow down the stack effect, meaning your heating system will need to run less often to maintain comfortable indoor temperatures, and you'll have more even comfort throughout your house, with fewer indoor drafts or cold spots.
Does Attic Insulation Help in the Summer?
Best of all, insulating your attic roof with spray foam insulation (or blowing cellulose insulation over your attic floor) doesn't stop being an important asset to your home comfort in the spring. Attic insulation in the summer is just as good at keeping the heat out of your home as it is in keeping the heat from your furnace, boiler, or heat pump inside in the winter.
What Are the Signs You Need to Replace Your Attic Insulation?
Because insulation is most often hidden away behind walls and in hard-to-access areas of your house, and because even very, very small cracks and gaps in your home can lead to significant air leaks and energy waste, it can be difficult for the average homeowner to visually inspect to see if they have a problem. However, if you've experienced any of the following, your attic insulation (or lack of) could be to blame:
Indoor drafts

Rising energy bills

Inconsistent room-to-room temperatures
Upgrade Your Ductwork Insulation While You're Up There!
Looking to get even more out of your attic insulation upgrade? While some companies will just stick their heads up in your attic, throw down some insulation, and send you a bill (we call these outfits "blow and go" insulation contractors), Home Energy Medics takes the time to make sure your attic is properly protected, including duct sealing if you need it, and find the best way to insulate the ductwork in your attic for added protection against energy waste.
Find Out How to Fix Your Home with a Home Energy Audit
The best way to find out if you have an attic insulation problem that can be addressed before the winter is by scheduling a home energy audit. An audit is done by a certified home performance professional using advanced technology including infrared thermal cameras and blower door testing to measure the amount of heat and air moving in and out of your home.
Audits identify the weakest points in your house, so that you can move forward with upgrades like attic insulation removal and replacement knowing that you're making a smart investment in your home, ensuring the comfort of those living in it. Not only will new attic insulation in your DC area home keep you warm and comfortable this winter, but it will help make your home healthier and will help reduce your energy bills as well.
Wondering about attic insulation costs for your Northern Virginia, Maryland, or Metro DC home? Contact us today to learn more.
How much insulation do you need in your attic?
Talk to the local home insulation experts today!