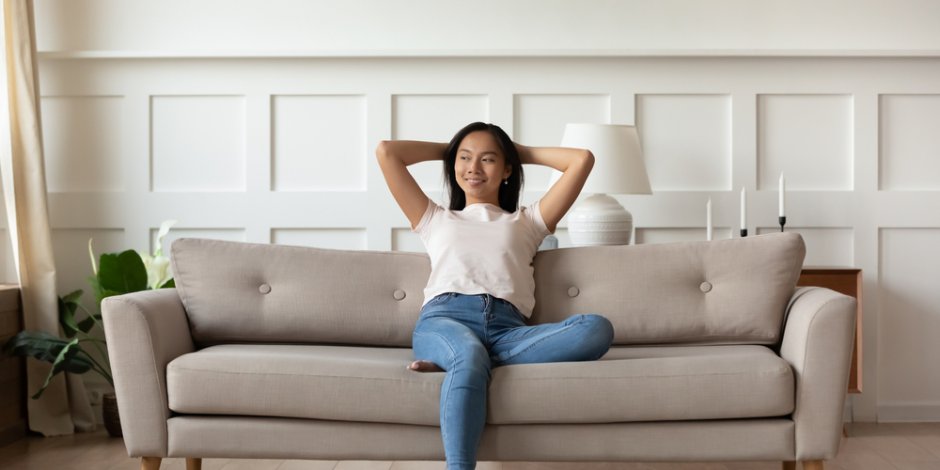 No matter what upgrades and retrofit work you're having done on your home, it's important that when the contractor is finished you have a home that's more comfortable, energy efficient, and healthy. The need for a healthy home has never been more of a concern for homeowners than it is today, with more and more families in Northern Virginia, Maryland, and the Metro DC area wondering whether they have problems with their indoor air quality and what they should be doing to fix it.
If you're worried about unhealthy indoor air in your home, and wondering what you can do to clean the air inside and make your home healthier and safer for your family, here's what you need to know.
How Insulation and Air Sealing Help Protect Your Home from Outdoor IAQ Problems
Insulation and air sealing are often thought of primarily to address comfort issues and high energy bills—after all, a properly insulated and air sealed home helps create more consistent indoor temperatures and makes sure your heating and cooling systems don't have to work overtime to maintain a comfortable environment.
But insulation and air sealing also lead to better indoor air quality as well, by preventing outdoor air pollutants from infiltrating your home. Pollen, mold spores, and humid air can all enter your home through areas of your house with cracks, gaps, and air leaks, decreasing the quality of your indoor air and leading to increased allergies and harmful mold growth. With energy efficiency upgrades from Home Energy Medics, you can feel confident that you have more protection against outdoor elements getting in.
Why Home Ventilation and Air Filtration Are So Important
After Home Energy Medics have helped upgrade your home, it will be much more air tight. But healthy indoor air quality isn't just about keeping outdoor air pollutants out, but also about preventing indoor air pollutants from collecting in your home's air.
Indoor air pollution can be caused by, among other things:
Cleaning products

Smoking 

Pet dander

High humidity from cooking & showering

Dirt, dust, and dust mites

Carbon monoxide leaks from combustion appliances
This is why home ventilation and filtration is so important to a home. Not only do you need to keep outdoor air pollutants out, but you can't let the air in your home get too stale, or indoor pollutants and unchecked high humidity can lead to mold growth and health issues.
Running properly vented bathroom fans and range hoods above your stove is one of the ways you can help expel indoor air with high concentrations of pollutants, as long as those fans vent back to the outdoors. At Home Energy Medics, we'll work with you to find ventilation, filtration, and air purification solutions, so you can breathe a breath of fresh air every time you step into your home.
Trust Your Home (and the Air Inside It) to Home Energy Medics
When we talk about a holistic approach at Home Energy Medics, we mean exactly what we say—our team of building scientists understands how all of the different components of your house, from your mechanical HVAC equipment to your building envelope and your home's insulation, are part of the same system that's responsible for keeping you comfortable and healthy.
With our home energy audits, we can help diagnose the indoor air quality issues in your home and find the right solutions for a healthier indoor environment with your family, so reach out today and tell us more about the issues you're facing.
Get help for your home and start breathing cleaner, healthier indoor air. Contact us today to learn more.