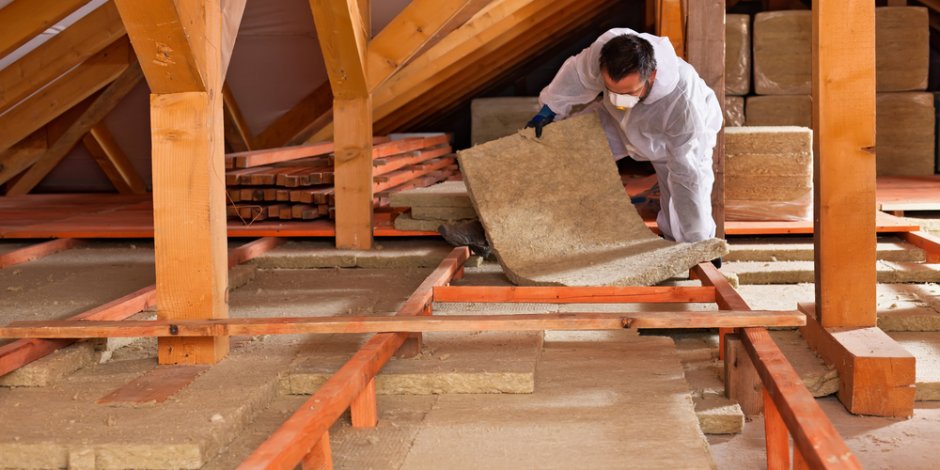 Living in the Arlington, VA and the greater metro DC area, homeowners know that whole home comfort is a year-round process, and making it through the hot DC  summers can be just as challenging as protecting yourself from frigid January and February temperatures.
Maybe even more than your heating and cooling system, your home's insulation plays a huge role in what your energy costs will be and how comfortable you'll be in your home. And while all your home insulation is important, the attic is an essential point of protection against the outdoor elements.
Let's take a look at the different ways that attic insulation from a leading insulation contractor in the DC area can improve your comfort, no matter what time of year it is.
1. Attic Insulation Prevents Drafty Rooms
Have you ever spent time in a room in your house convinced that a window must be open somewhere, because you're feeling an uncomfortable breeze? Noticeable air movement in your home is a telltale sign that you have tiny cracks or gaps in your home, often in your attic, allowing outdoor air inside and bringing outside temperatures with it.
Sealing up those gaps in your attic with spray foam insulation, as well as properly insulating your attic floor, will go a long way towards reducing chilly indoor drafts in the winter and muggy summer air circulating in the summer.
2. Attic Insulation Lowers High Energy Bills
Everyone who's gotten a higher-than-expected utility bill knows how uncomfortable a feeling that can be! But did you know that high energy costs are often closely tied to underinsulated homes that need to upgrade their insulation and add air sealing?
Insulation and air sealing issues are often most pronounced at the very top and very bottom of your home, making your attic a crucial area to protect. Without proper Virginia and DC attic insulation, much of your home's heating and cooling will be wasted and escape through your attic instead of keeping you comfortable.
3. Attic Insulation Prevents Hot Second Floors in the Summer
Do you try to avoid your upstairs during hot days in the summer because it's so much hotter than the first floor? Hot second floors are one of the most obvious signs that the insulation in your home isn't doing its job. Upgrading the attic insulation in your Northern VA home can help keep temperatures consistent throughout your entire living space.
4. Attic Insulation Helps Your HVAC Systems
You could have a brand new furnace and air conditioner, but if your home isn't able to keep that heated or cooled air inside your home for long, your home comfort will suffer as a result, and you'll end up paying more in energy costs than you should be.
Upgrading your attic with new cellulose insulation and air sealing means your heating and cooling will have to run less often to keep you comfortable, leading to:
Less HVAC wear and tear

Lower heating and cooling costs

More consistent indoor temperatures
5. Attic Insulation Can Raise Your Indoor Air Quality
Old or damaged insulation will not only create home comfort issues and higher utility bills, but it can be the source of health problems related to indoor air quality as well. Insulation that's gotten wet can lead to mold growth, and rodents and pests can nest, eat, and ruin your insulation with their waste, producing bacteria that circulates in your breathing air.
Upgrading your insulation can lead to a decrease in allergy-like symptoms, headaches, coughing and sneezing, and more in your home.
Improve Your Year-Round Home Comfort with Home Energy Medics
Find out where your home could benefit from upgrading your insulation and air sealing with an energy audit by one of our home energy experts. A home energy audit will test how well insulated and airtight your home is, pinpointing the exact areas throughout your house where home improvements would make the biggest difference. Learn more about the specifics of your home as well as the attic insulation cost for you today.
Replacement insulation installation today will benefit you the entire year. Call (703) 447-5379 or contact us to schedule a home energy audit near you.
Are you suffering from high energy bills?
Home Energy Medics has an insulation solution for you!