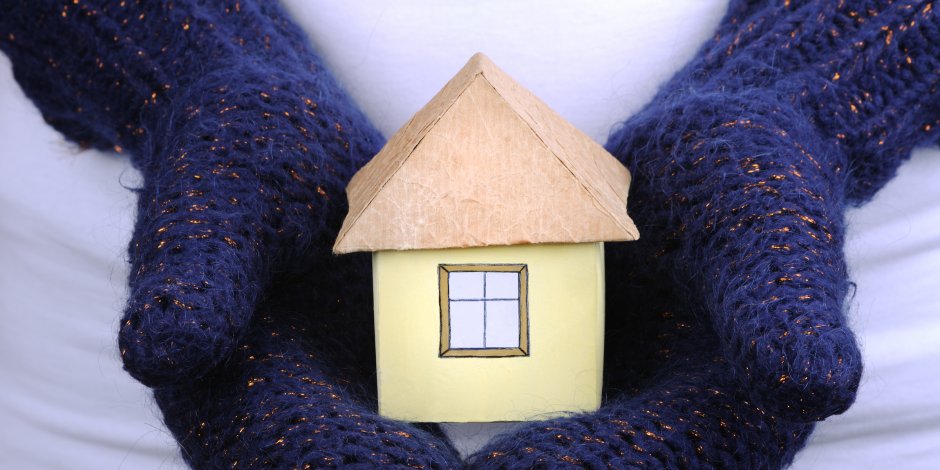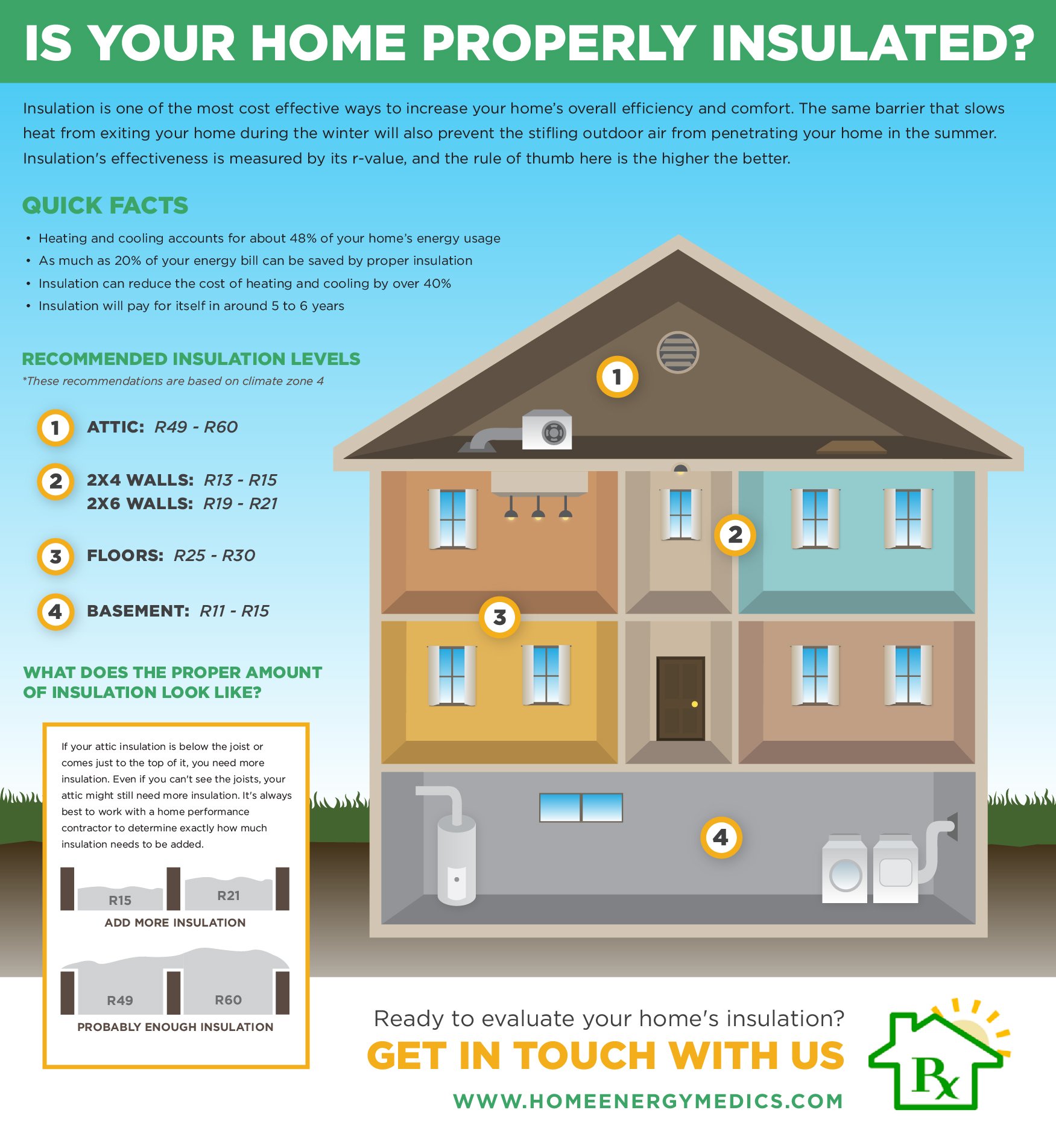 Insulation is one of the most cost effective ways to increase your home's overall efficiency and comfort. The same barrier that slows heat from exiting your home during the winter will also prevent the stifling outdoor air from penetrating your home in the summer. Insulation's effectiveness is measured by its r-value, and the rule of thumb here is the higher the better. 
Quick Facts
Heating and cooling accounts for about 48% of your home's energy usage
As much as 20% of your energy bill can be saved by proper insulation
Insulation can reduce the cost of heating and cooling by over 40%
Insulation will pay for itself in around 5 to 6 years 
Recommended Insulation Levels
*These recommendations are based on climate zone 4
Attic: R49 - R60
2X4 Walls: R13 - R15
2X6 Walls: R19 - R21
Floors: R25 - R30
Basement: R11 - R15
What Does the Proper Amount of Insulation Look Like?
If your attic insulation is below the joist or comes just to the top of it, you need more insulation. Even if you can't see the joists, your attic might still need more insulation. It's always best to work with a home performance contractor to determine exactly how much insulation needs to be added.
R15 R21, Add more insulation
R49 R60, Probably enough insulation
Ready to evaluate your home's insulation? Get in touch with us