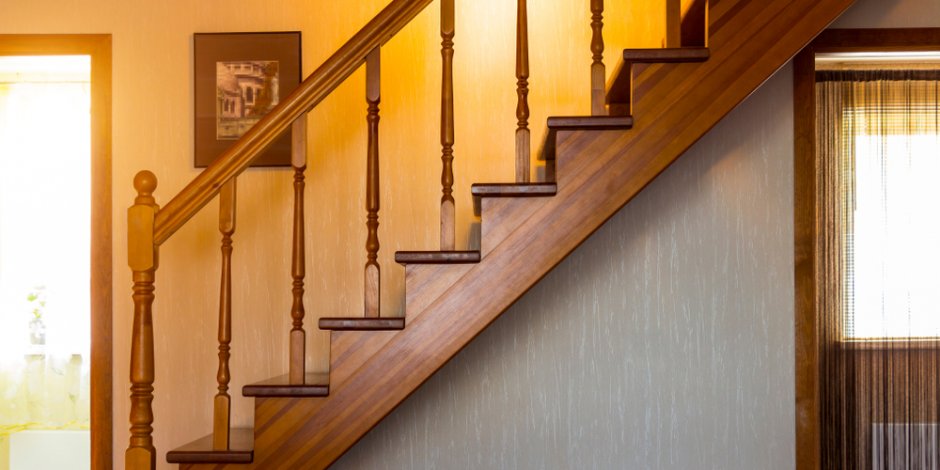 The dead of summer in the Northern Virginia and greater DC area is not only a time for cookouts and vacations, but it's also a time when we're likely to experience those sticky, uncomfortable afternoons and evenings — when it's hot upstairs and cool downstairs. And just because you've already spent days and nights sacrificing your comfort and asking yourself, "Why is my bedroom so hot?" doesn't mean you have to keep doing it. What you may not realize is that the upstairs rooms in your home could be hotter than they need to be because of underperforming insulation and a lack of air sealing.
What causes a Hot Bedroom?
When you break it down, the science behind a hot upstairs in the summer may actually surprise you. You've likely heard the phrase "heat rises", but that's not the only law of physics affecting how hot your second floor rooms get in the summer. Outside, the sun is beating down on the exterior of your home: the roof, the windows, and the walls. The insulation in those areas of your home is intended to act as a barrier, keeping the heat out and inside air cool. But the bigger the difference in temperature between outside and inside on a summer day, the more that denser cool inside air is looking to escape through the bottom of your home, and the outside hot air is doing everything it can to get in through the top.
That means that in most people's homes, the attic is one of the most problematic areas for heating and cooling. Hot air is being pulled in at the highest points to match the cool air being lost on the floors below, drawn into your attic through hidden air cracks and gaps around your roofline. The heat then continues down through the attic floor into the second floor of your home, where you don't want it to be. 
How Proper Insulation and Air Sealing Keeps Your Home Cool in Summer
Since we know that hot air is searching for every way possible into your home, a comprehensive, no-shortcuts approach to controlling the temperature and comfort of all the rooms in your home is needed. First on that list is insulation. You have several options when it comes to insulation, including cellulose, often a top choice for attic insulation, and spray foam, one of the highest performing insulation products available. Both approaches will go a long way towards improving your home's energy efficiency, keeping the cool air that's already inside your home where it is and preventing the hot outside air from getting in.
The second is air sealing, which, when done in tandem with insulation will target all the smaller spots that insulation can't. You may be surprised at just how much heat will enter in through even the smallest holes, cracks, and gaps around the connective pathways in your home's exterior. Insulation is usually poorest in those areas, like the spaces around light fixtures, ceiling fans, outlets and switches, chimneys, ventilation and window framing.
On their own, both insulation and air sealing offer important comfort protection and help support your home's energy efficiency. But studies show that insulation is 50% less effective when installed without proper air sealing. Together, both work as an effective one-two punch, keeping your home cooler even when the Northern VA and DC area summer heat is at its worst.
How an Energy Audit Can Help
Understanding the underlying problems leading to a hot upper level in your home is only half the battle. A Home Energy Medics Energy Audit is a great first step to analyzing your home's unique situation and what kind of work will have the most immediate and beneficial effect on home performance and comfort. Our team of building science experts will conduct a detailed array of diagnostic tests, like blower door assessments, infrared camera analysis, and interior and exterior structural inspections, to pinpoint exactly where your home's weak points are and recommend the best steps to address the problems.
Find the culprits behind your home's hot weather issues today. Call (703) 447-5379 or contact us to set up an energy audit today.
Can't take the upstairs heat in your house any longer?
Let Home Energy Medics help.