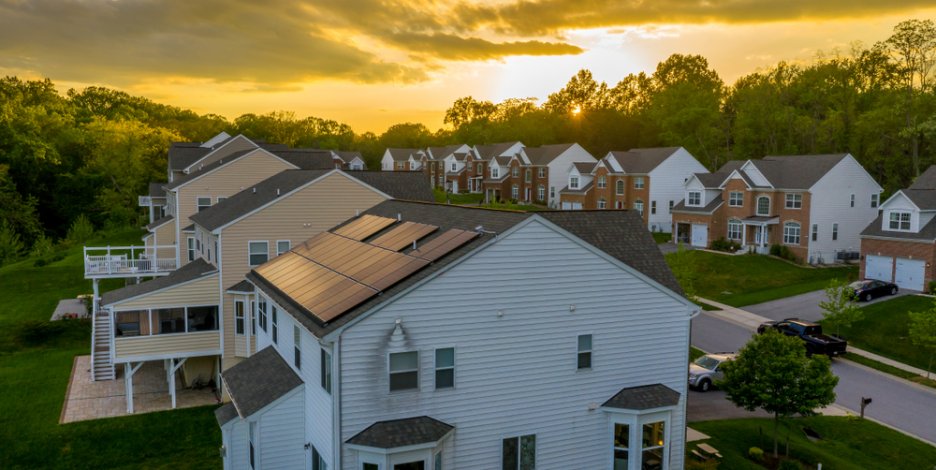 Have you ever wished for a roadmap to home efficiency in Northern VA, DC, or MD? While the majority of homeowners want their property to be as efficient as possible, many are so overwhelmed by starting the process that they give in to elevated utility bills and drafty homes. 
Fortunately, the Pearl Certification System is here to help! Diving into boosting your home's efficiency has never been easier with this simple, science-backed guidance on improving your home's comfort, efficiency, and even value. Ready to learn more? Let's dig in:
Pearl Certification 101
The Pearl Certification System is a third-party home certification that's rising in popularity for the guidance it gives contractors and homeowners on creating their most efficient home ever.
Pearl Certification is unique and considered prestigious for its ability to prove the value of your energy-saving renovations, meaning the resale value of your home will increase in addition to the immediate benefits you'll enjoy from your home upgrade. The energy efficient features documented in a Pearl Certified home report demonstrate the value of your property to other homebuyers and help you stand out from the crowd. 
How Does a Home Earn Pearl Certification?
When a home is being evaluated, technicians review various aspects of your home and score them for their efficiency. Your ultimate rating is the combined value of all your aspect ratings.
Aspects of your home that are reviewed include:
Heating and cooling systems: including ductwork

Baseload: appliances and electronics that use the same amount of energy year-round

Renewable Energy and Energy Storage: solar panels, solar energy storage, etc.

Home Management: smart thermostats and other similar energy management plans

Building shell: roof, walls, foundation, windows, doors, etc.
Additional Scoring Considerations
While every home is scored on the above aspects, there are components of these aspects that can depend on other factors. These include:
Impact: Aspects that offer greater efficiency earn more points.

E.g. Having a well-insulated attic will count for more than installing an ENERGY STAR appliance. 

Climate: Assets that are climate-appropriate for your area will give you more points.

E.g. A Virginia home will receive fewer points for a high-efficiency heating system than a home in Vermont would.

Overall efficiency: Higher efficiency systems will earn more points than others.

E.g. You'll earn more points for heating, ventilation, and air conditioning (HVAC) systems with higher SEER ratings.

Installation quality: Installation from a trained installer will earn more points for the expertise.
Why Choose a Certified Pearl Partner Contractor like Home Energy Medics?
Pearl Partner contractors are in the top 5% of contractors for quality and service according to the unbiased Pearl recognition system. We are proud to be recognized for our quality of work, and feel very proud to provide the Northern VA, DC and Maryland area with exceptional service. We work hard to be leaders within the building science industry and feel very fortunate for this designation, especially since it directly reflects our commitment to keeping our community's homes healthy and saving energy. 
Explore Pearl home certification for your home. Call (703) 447-5379 or contact us online today!