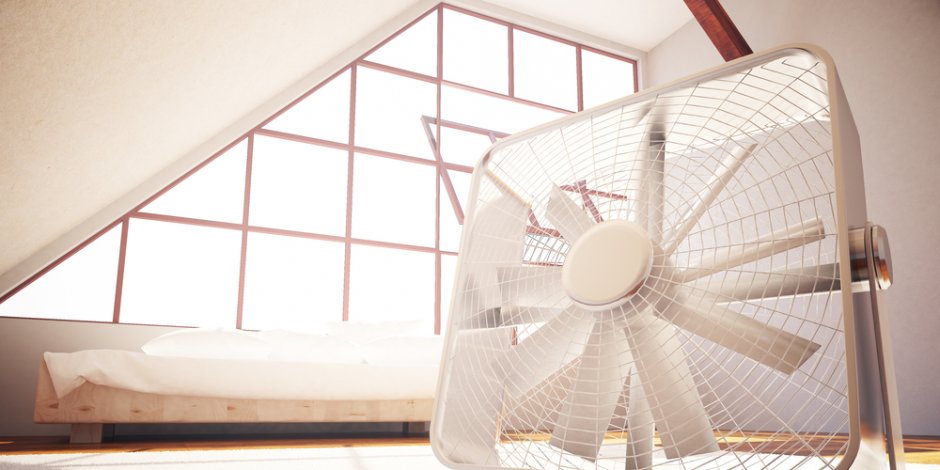 The height of summer is upon us, and although it's great to enjoy the sunshine, you might already be longing for cooler days when the upstairs of your home won't feel like a furnace. If you sleep upstairs you know just how difficult sleeping in the sticky heat can be. Your air conditioner is running over time so why exactly is it still so hot up there?
Why Is My Upstairs So Hot in the Summer?
There are many reasons the upstairs of your home may feel so hot, but the most common reasons in homes in the greater Arlington, VA and Washington, D.C. area include:
Poor insulation, particularly in the attic and sidewalls

A lack of air sealing

Uninsulated, leaky, and unbalanced ductwork

An air conditioner that is over- or under-sized
How to Stay Cool & Comfortable at Home this Summer
The simplest way to uncover what's making your home's second story so hot is to schedule an energy audit. After a thorough analysis, a professional like the experts at Home Energy Medics, will provide you with solutions for resolving the problem for good.
Frequently our team sees many homes that don't have adequate air sealing and insulation. During the summer it's particularly important that this area is properly taken care of. When the sun beats down on your roof, it heats up the attic. Without sufficient insulation and air sealing all that heat and hot air penetrates into your living space. This raises the temperature, leaving you hot and uncomfortable. Heat transfer and air leaks from your attic during the summer force your air conditioner to work even harder to try and bring the temperature down, resulting in high energy bills.
By properly air sealing and adding insulation, you'll be able to ensure a more comfortable upstairs and a more energy efficient home overall. You will also have the added benefit of a warmer and cozier space in the winter.
If during our energy audit we discover that your ducts are leaking conditioned air, we can seal them. Duct sealing will improve indoor air quality, boost comfort, and also help to reduce your energy bills.
Get Comfortable with Help from Home Energy Medics
Stop dreaming of cooler days and enjoy the summer by getting more comfortable at home. Our experts will help to get your upstairs, and whole home, cool and energy efficient.
Get your whole home more comfortable for every season. Call (703) 447-5379 or contact us to schedule a consultation or energy audit today!