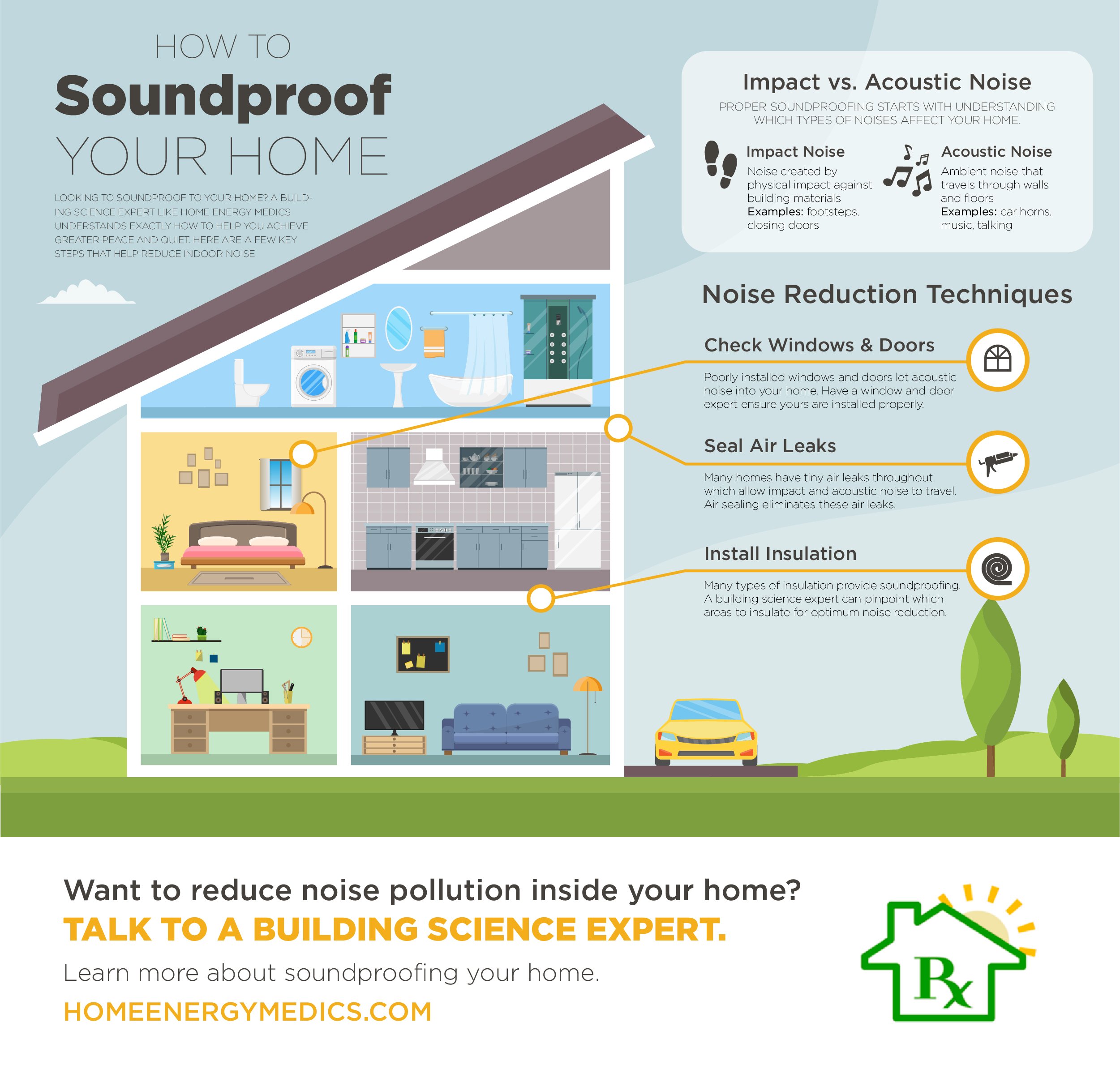 (View as a downloadable PDF version)
Looking to soundproof to your home? A building science expert like Home Energy Medics understands exactly how to help you achieve greater peace and quiet. Here are a few key steps that help reduce indoor noise.
Impact vs. Acoustic Noise
Proper soundproofing starts with understanding which types of noises affect your home.
Impact Noise
Noise created by physical impact against building materials
Examples: footsteps, closing doors
Acoustic Noise
Ambient noise that travels through walls and floors
Examples: car horns, music, talking
Noise Reduction Techniques
Check Windows & Doors
Poorly installed windows and doors let acoustic noise into your home. Have a window and door expert ensure yours are installed properly.
Seal Air Leaks
Many homes have tiny air leaks throughout which allow impact and acoustic noise to travel. Air sealing eliminates these air leaks.
Install Insulation
Many types of insulation provide soundproofing. A building science expert can pinpoint which areas to insulate for optimum noise reduction.
Want to reduce noise pollution inside your home? Talk to a building science expert. Learn more about soundproofing your home.
Soundproofing can make your home quieter.
Learn more from our building science experts.